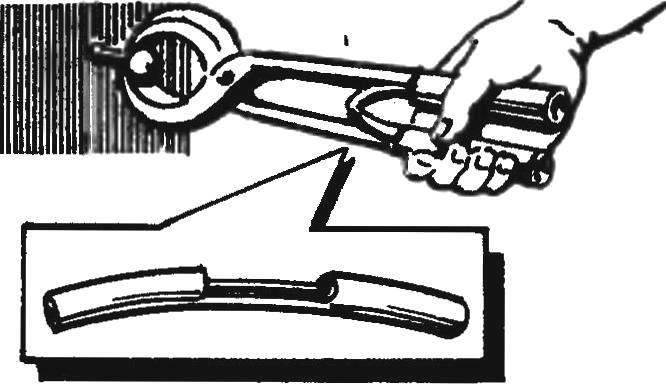 Imagine that you need to pull out with pliers a set of small and large nails from the old boards. Hooking jaws of the tool of another hat, you squeeze the handle, remove the nail, release the handle, catch the next nail, squeeze handle, remove, release… Oh, if only the handle was spring loaded — relaxed ourselves!
Find elastic plastic or rubber tube. Divide it into three equal parts and cut half of its middle part, an extreme slide on the handle, as shown in the figure—get the spring loaded tool, work which will be easier and more convenient.
Recommend to read
DESKTOP TREBUCHET
Many of us have been fascinated by the exploits of Ivanhoe, Lancelot, read about the struggle and death of evpatii Kolovrat, admired the stories of John. P. P. Tolkien. These interests...
GLAZING TONGS
Carrying a large sheet of glass always difficult: and not grab onto, and not pack. But such a simple clamp, a bent of thick wire, solve the problem of not only carrying glass: using it,...