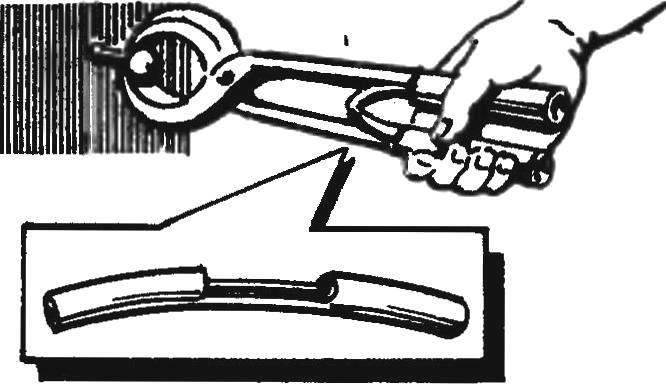 Imagine that you need to pull out with pliers a set of small and large nails from the old boards. Hooking jaws of the tool of another hat, you squeeze the handle, remove the nail, release the handle, catch the next nail, squeeze handle, remove, release… Oh, if only the handle was spring loaded — relaxed ourselves!
Find elastic plastic or rubber tube. Divide it into three equal parts and cut half of its middle part, an extreme slide on the handle, as shown in the figure—get the spring loaded tool, work which will be easier and more convenient.
Recommend to read
THE WIRE — THE
To harden a steel part in a domestic environment, it must first be heated, as, for example, on a gas burner. However, the question arises: what is its holding? Pliers or forceps are not...
INSTEAD OF THE PRESS – VACUUM
Work on the body EN-route car-copies were never easy. Athletes developed a number of technologies with the use of foams, plastics, paper, cardboard and wikileak made of fiberglass....