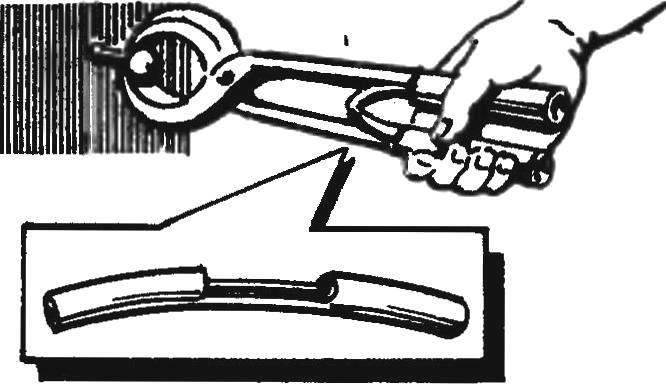 Imagine that you need to pull out with pliers a set of small and large nails from the old boards. Hooking jaws of the tool of another hat, you squeeze the handle, remove the nail, release the handle, catch the next nail, squeeze handle, remove, release… Oh, if only the handle was spring loaded — relaxed ourselves!
Find elastic plastic or rubber tube. Divide it into three equal parts and cut half of its middle part, an extreme slide on the handle, as shown in the figure—get the spring loaded tool, work which will be easier and more convenient.
Recommend to read
MINI-MOKIK: SCHOOL OF DESIGN
Small cars and motorcycles always aroused great interest among Amateur designers. This is understandable: a vehicle having a small size and weight, low fuel consumption, well fit into...
DRILL-SHOTGUN
Once instructed the boys to handle on turning the glasses of the part having a stepped hole. The hole is cut, usually in two stages: first inserted into the rear Babin smaller drill bit...