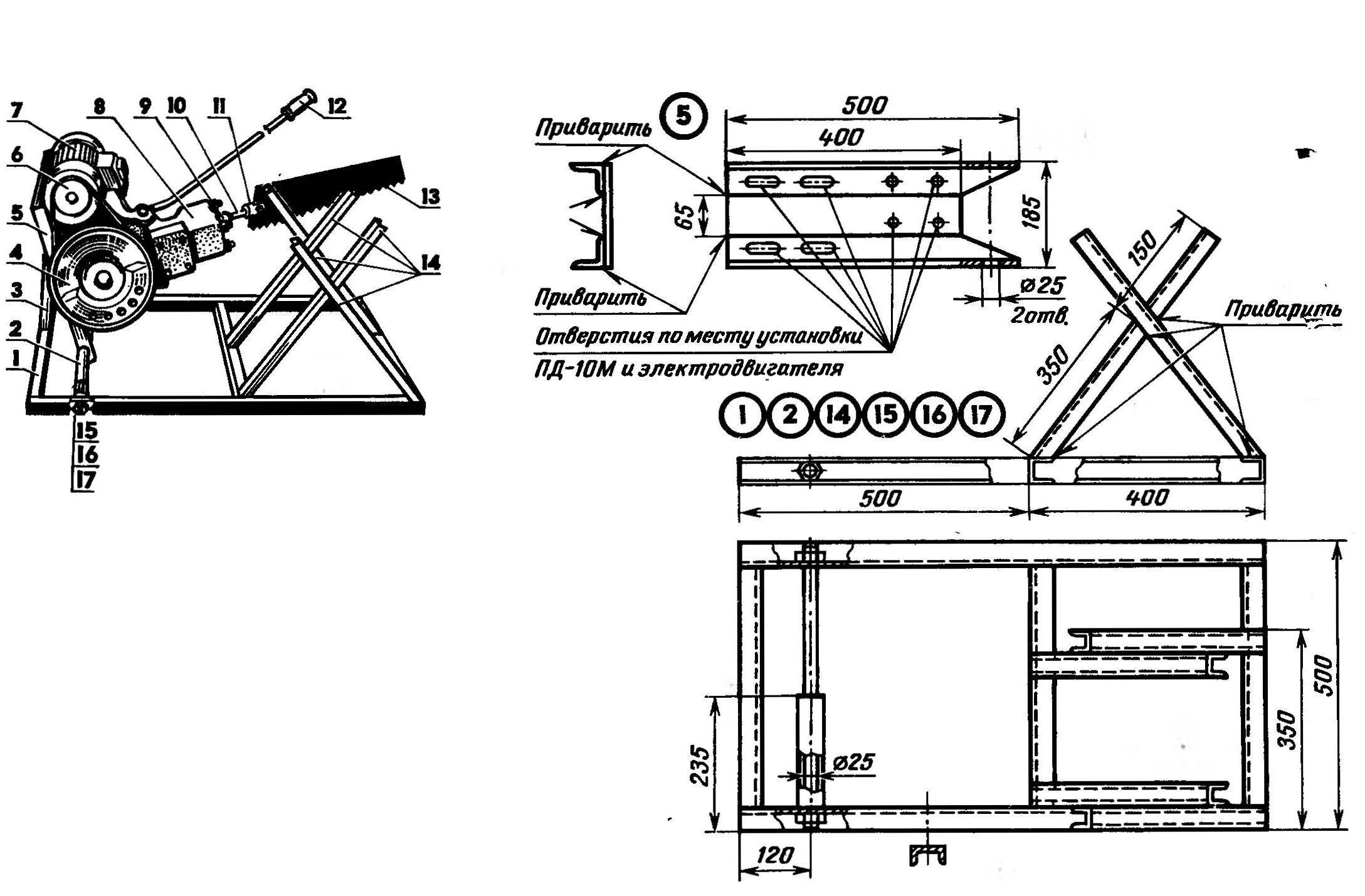 Should get hold of your domin part with the land and animals type cows, as memorized from childhood tongue Twister "In the yard — grass, grass — wood" begins sometimes to acquire particular urgency and relevance. In fact, it is a mini-program of preparations for the winter. But for the oven heating is necessary in an average of 8-9 cubic meters of firewood. And cut (the size of the furnace) and pinned! At the mere recollection of this back sometimes whining begins. And then there is worries associated with hay…
My neighbors, United in a gardening partnership, alternately using an agricultural machine with electric and… mechanism on the basis of an old, battered "poscache" — PD-10M, which converts rotary motion to reciprocating: he "gives life to" working bodies: the saw cleaver, the nose-"subete".
The kinematics are so simple that you can draw it, a separate circuit is hardly appropriate. Any saadeldin and tan understand what was happening. Will be able, undoubtedly, to appreciate and fruitfulness of the idea of using the same nodes to parts, it would seem, absolutely different purposes.
With the engine, I think, all each very clearly. You can use any asynchronous electric motor with a power of about one kilowatt. The recommended option is a three-phase motor 1.1 kW to be included in the single phase alternating tone voltage is 220V on the circuit with the starting and working condensers. The details of such inclusion has been repeatedly considered in publications of the journal (see for example, pp. 8-9 the twelfth issue of the journal for 1991).
Of course, if you wish, you can successfully replace on electric internal combustion engine of appropriate power and size (at a remote location plots for diarrhea). But, as already noted, for our gardening partnership, it was preferable to make a reliable "lumberjack-mower" on electricity.