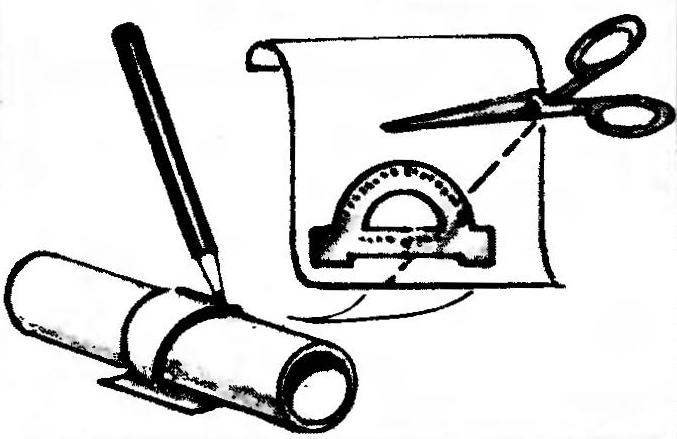 When welding two metal or plastic pipes, there is often a need to pre-cut them to the desired angle for proper docking. How to mark this angle on the tube?
It turns out that the easiest way to make using paper strips, wrapping her pipe, or piece of paper on which the protractor is marked to the desired angle of cut, place the pipe and the cutting line is carried out with pencil or Scriber the line of the future joint.
Recommend to read
WITH A SINGLE BLOW
A simple "opener" for metal cans with lacquer or varnish can be done in just a minute from block of wood and two nails.  
ANTENNA IN HASTE
Anyone who at least once in a lifetime chance to deal with wires, you can make original TV antenna (Fig.1) no worse than industrial zigzag. The idea of this simple device I made in...