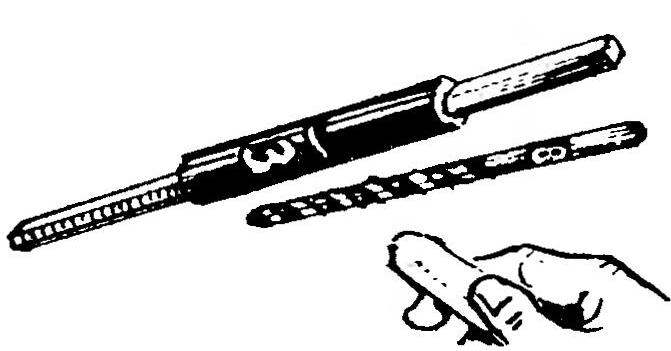 To reduce the time for selection of drills and taps the desired diameter can be, if you whiten them with chalk engraved on their shanks marking.
POLYAKOV
Recommend to read
GEMINI EXCAVATION
These two even look something like a high-performance tool developed by young innovators Dmitrov excavator plant. Brings them closer, and purpose: making large-diameter holes. The...
ILYUSHIN Il-28
The design of the OKB Ilyushin a new frontline jet bomber with a maximum speed of 900 km/h and flight range of 2,000 km was carried out in initiative order. The aircraft, designated...