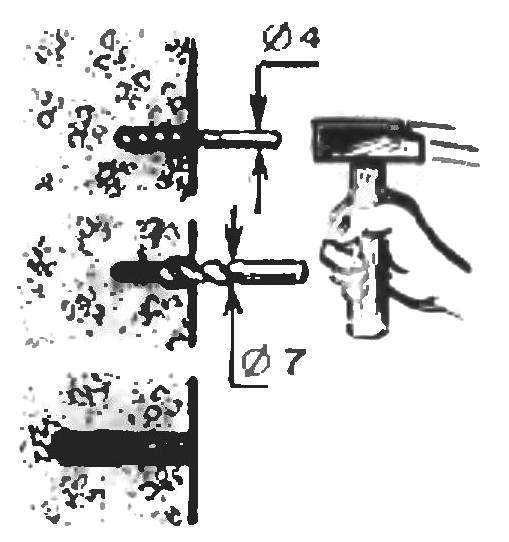 Who suffered, making holes in concrete slab, knows that the best assistant in this case — a power drill. Well, if it does not exist?
You will rescue two hammer and carbide drill bit d 4 and 7 mm. First, work a smaller drill bit and lightly hitting it with a hammer and turning a bit after each stroke. Breaking to a depth of 5-10 mm, model drill more and clean the resulting hole. The cycle is then repeated in 20 minutes manages to punch a hole to a depth of 40 mm.
Recommend to read
PARAGLIDING FOR BEGINNERS
At first glance, what could be simpler than a training glider? A small lengthening of the wing profile is thick, the straps are short. The small set of characteristics, it would seem, is...
BOARD INVISIBLE
They are large and small, foldable and "monolithic", table and floor — the different designs, but with one common shortcoming: require space for storage. We are talking about Ironing...