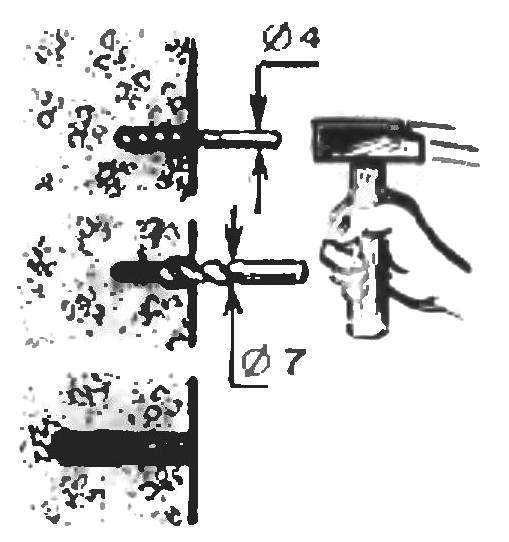 Who suffered, making holes in concrete slab, knows that the best assistant in this case — a power drill. Well, if it does not exist?
You will rescue two hammer and carbide drill bit d 4 and 7 mm. First, work a smaller drill bit and lightly hitting it with a hammer and turning a bit after each stroke. Breaking to a depth of 5-10 mm, model drill more and clean the resulting hole. The cycle is then repeated in 20 minutes manages to punch a hole to a depth of 40 mm.
Recommend to read
RESISTANT PHONE
Often the phone standing on the smooth surfaces of modern furniture, while the set of numbers 7, 8, 9, and 0 starts threatening to slide that in the best case ends with the wrong set,...
THE DISK IS TUBE
Modern bottles or tubes of glue or sealant have the tube feeding lengthened proboscis, in which the remaining mass dries up, making it impossible to re-use. To avoid this, before a...