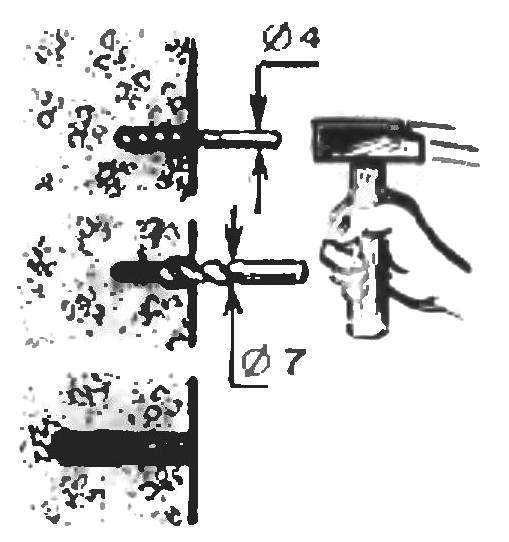 Who suffered, making holes in concrete slab, knows that the best assistant in this case — a power drill. Well, if it does not exist?
You will rescue two hammer and carbide drill bit d 4 and 7 mm. First, work a smaller drill bit and lightly hitting it with a hammer and turning a bit after each stroke. Breaking to a depth of 5-10 mm, model drill more and clean the resulting hole. The cycle is then repeated in 20 minutes manages to punch a hole to a depth of 40 mm.
Recommend to read
SECRETARY OF THE STUDENT
Many original equipment for studying and doing something they demonstrated this year in Moscow at the International exhibition "Technical means in educational process". Special interest...
"JEEP" FOR THE TWINS
The "toy" industry is developing in exactly the same way as "adult", and tries to use it to create new and new designs of many of the achievements of modern science and technology. This...