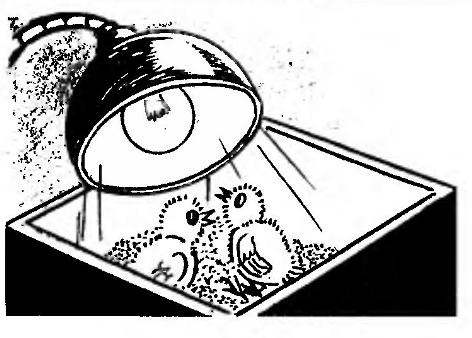 An incubator for breeding chickens at home can quickly to make, having a thermostat with indicator light on and the cord with plug (eg, burnt-out iron), a couple of 300 Ohm tubular wirewound resistors type PEV-100, two tanks under the humidifier, a metal grid with cells 5×5 mm Yes pine boards. And to control the incubation process it is advisable to have any (even homemade) psychrometer, dryer and candling.
It is advisable to start with the casing of the incubator, then move on to wiring and debugging of the whole structure.
Case — the box from boards in width 110 and a thickness of 15 mm. Internal dimensions mm. 300x300x200 Cover is removable, 330×330 mm. To prevent lateral displacement applied Reiki 20×20 mm, nailed to the lid is indented from the edges to the thickness of the shell.
All wiring is done directly on the cover. Stavatti resistor heaters are mounted on brackets from the metal bracket dimensions 30×30 mm parallel to each other (they are separated by approximately 200 mm) and symmetrically to the thermostat and connect them according to the circuit diagram of the incubator. The installation is solid copper wire with a diameter of 1-1. 5 mm in the heat resistant insulation.