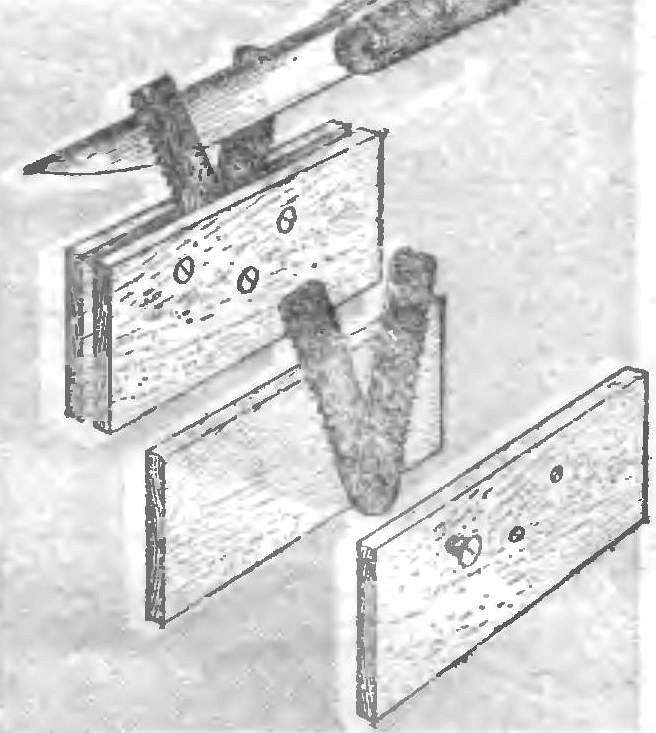 Do not rush to throw the old cloth nozhovki on metal — he still can find application. Fragments, for example, I use for sharpening knives. The holes are pruned to 6 — 7 cm, scroogle them on the sandpaper for safety. Then combine the hole and, passing through them the screw, is clamped between two plates, as shown in the figure, connecting the two screws. The fastener serves as a limiter, allowing to sustain an optimal angle of 45°. Then everything — in kitchen, nagamochi: enter the slot in the blade and with a force pull on itself; the edges of the paintings will be removed from the blades burrs, instantly encasing him.
Yuri STEPCHENKO, Krasnodon
Recommend to read
WASTE — AT LEAST
Not every housewife when cleaning vegetables fruits prefers simple knife manual vegetable peeler. Apparently, because this simple and affordable kitchen tool has one drawback its cutting...
ETERNAL SCOOP
No words, plastic dustpan easier and more hygienic than metal. But its working edge for strength are made thick, and it is an insurmountable barrier for dust: not just a broom, even...