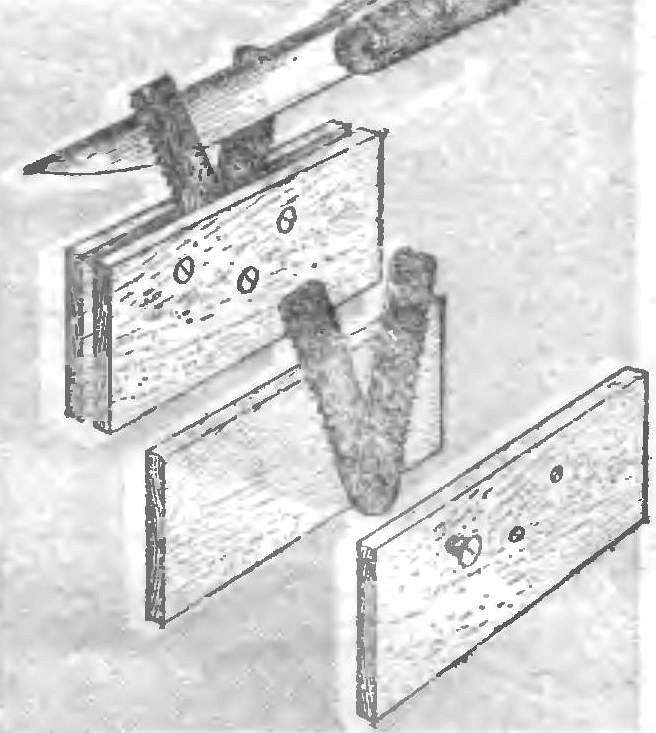 Do not rush to throw the old cloth nozhovki on metal — he still can find application. Fragments, for example, I use for sharpening knives. The holes are pruned to 6 — 7 cm, scroogle them on the sandpaper for safety. Then combine the hole and, passing through them the screw, is clamped between two plates, as shown in the figure, connecting the two screws. The fastener serves as a limiter, allowing to sustain an optimal angle of 45°. Then everything — in kitchen, nagamochi: enter the slot in the blade and with a force pull on itself; the edges of the paintings will be removed from the blades burrs, instantly encasing him.
Yuri STEPCHENKO, Krasnodon
Recommend to read
WELDING OF… NOTHING
Design welding transformer I have, so experience in this are. I want to offer the readers of my last — as it seems the most successful — the development of a welding machine is not...
DIGGING WITHOUT LOSS
The design, which will be discussed, could be called a potato harvester as it consists of several relatively independent units. The potato is intended to be coupled primarily with a...