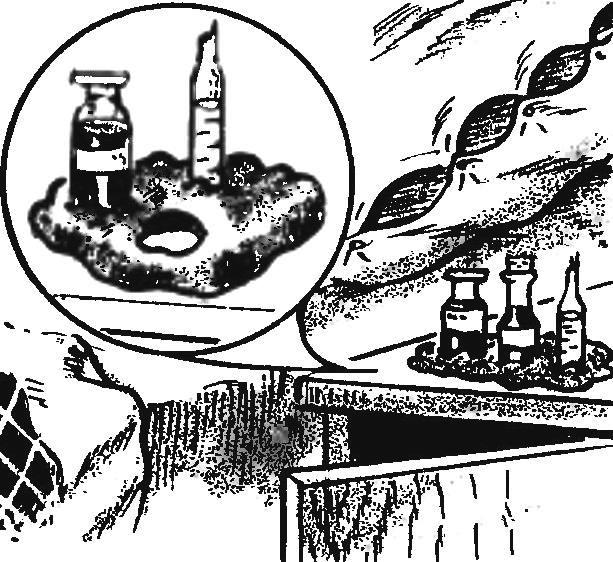 Medical bubbles, and especially the opened vial is very fragile, and spill their contents sometimes very simple. To avoid this, use a "tortilla" of clay: recessed in her glass bottoms of tanks holding up, as if glued.
V. GOLOVASHIN, Rybnoe, Ryazan region.
Recommend to read
GLUE DROP BY DROP
If the Wallpaper was formed glueless bubble and this place had to be cut, use a medical bag filled with glue (casein, PVA, etc.), it will help to inject it directly into the slot. Now...
WHEN WE RAN OUT OF SHAMPOO
You have repeatedly placed the tips where can I find the use of plastic containers of shampoo. I don't throw it away. Those that phobophile diameter, use as holders for rolls of paper,...