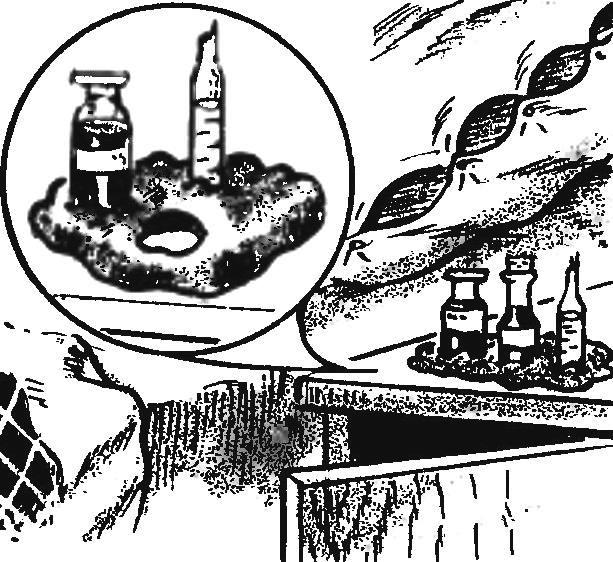 Medical bubbles, and especially the opened vial is very fragile, and spill their contents sometimes very simple. To avoid this, use a "tortilla" of clay: recessed in her glass bottoms of tanks holding up, as if glued.
V. GOLOVASHIN, Rybnoe, Ryazan region.
Recommend to read
BOX COLLECTOR
My good friend since high school, enthusiastically collected stamps, matchbox labels, pocket calendars. Now his collection continues to children, and himself, he left only one passion:...
BUILD-MODELS
-Models of missiles doesn't need to be. Do them and run interesting. Special, with nothing comparable to the excitement you experience the designers of such models, participating with...