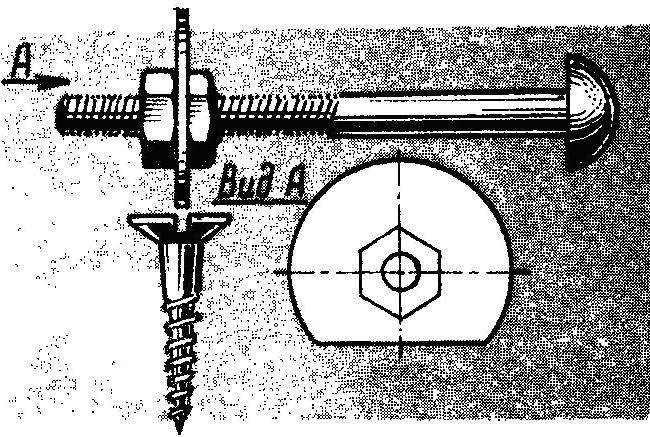 If not at hand will be a screwdriver, do not worry: the bolt, two nuts and a washer of suitable thickness in many cases with success will help you to wrap or remove the screw or bolt.
Recommend to read
OF EGG CONTAINER
Offer to store small bolts, screws, nails, nuts and washers, and any other such trifle — cell cardboard or plastic container from under the eggs.   V. GOLOVASHIN, Rybnoe, Ryazan region.
WIRE PIGTAIL
If you want to twist the doubled wire, use the shown ways. Depending on the thickness of the wire, select the appropriate option: for a slim fit and a makeshift reamer with sewing coil...