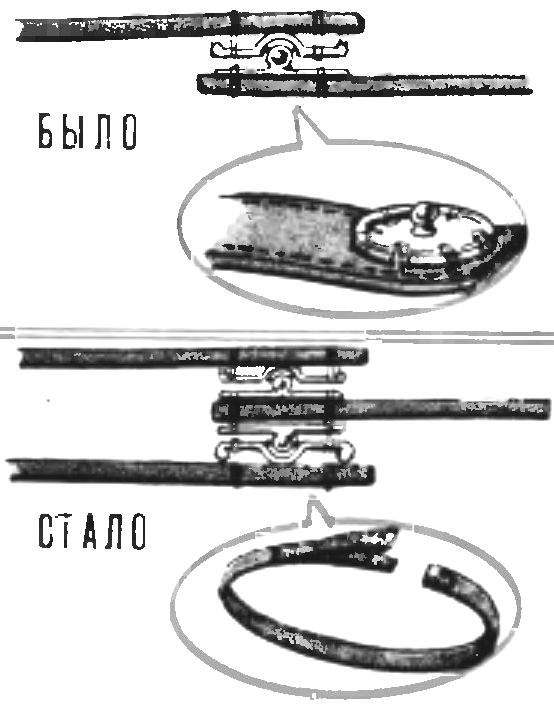 The belt on the buttons unbuttoned even faster than secures, even from mild random efforts. However, to abandon the buttons and replace them with, for example, hooks is not necessary. A small improvement — and is amazing: here is a duplicate keypad lock, which is shown in the figure, unexpectedly will never undo. He arranged quite simply: on one end of the belt of polyrope sewn on both sides, and return their parts are fixed on the other, bifurcated end of the belt.
S.

GOLIKOV, St. Petersburg, Russia
Recommend to read
SHARPEN DRIVE
When using a circular saw with a saw to obtain a smooth cut surface modelers often use so-called "silk" discs, in which the cutting teeth are almost divorced. Sometimes for this purpose...
TABLE ON TWO LEGS
it is Known: if the furniture is on legs, she's usually four, at least three. However, some items may be one Central pillar. But two is not found.   However — maybe two. For...