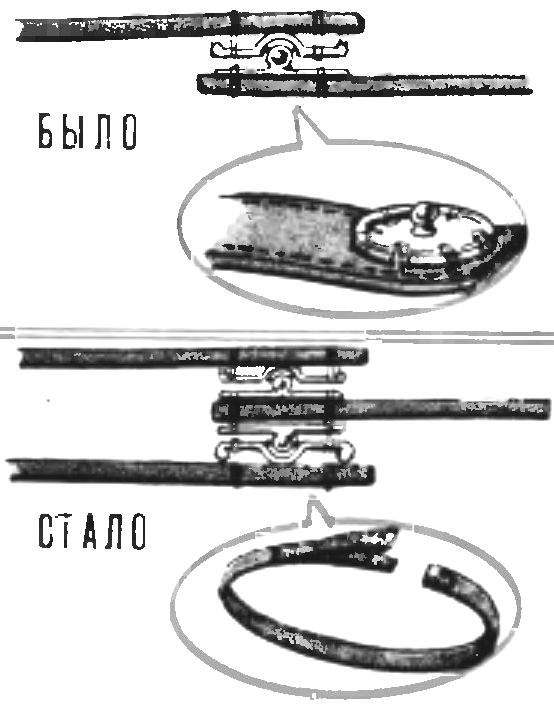 The belt on the buttons unbuttoned even faster than secures, even from mild random efforts. However, to abandon the buttons and replace them with, for example, hooks is not necessary. A small improvement — and is amazing: here is a duplicate keypad lock, which is shown in the figure, unexpectedly will never undo. He arranged quite simply: on one end of the belt of polyrope sewn on both sides, and return their parts are fixed on the other, bifurcated end of the belt.
S.

GOLIKOV, St. Petersburg, Russia
Recommend to read
MEASURES THE BOLT…
To permit sheet metal, need metal shears and a line with the Scriber for drawing cut lines. And if you can see the curved workpiece? Use the bolt or stud of suitable length, as shown in...
GARDEN WATER CARRIER
Every gardener knows how in the dry season is difficult to bring water for watering flower beds or trees. Many use large pots or cans with a capacity of 35-40 years, installing them on...