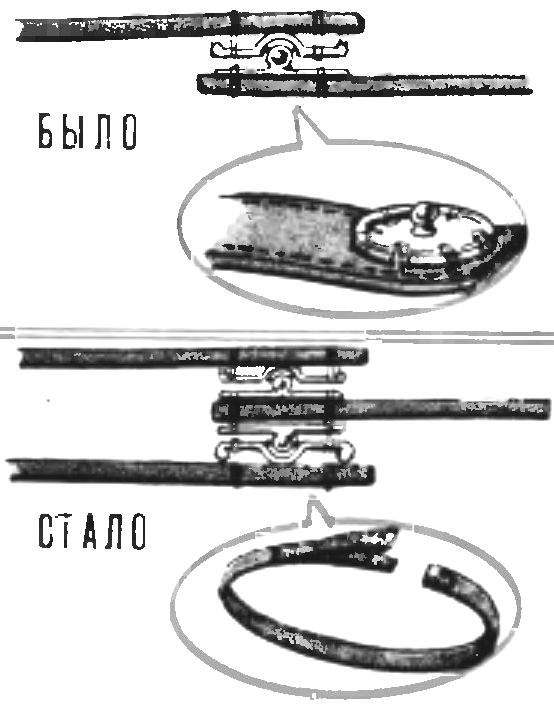 The belt on the buttons unbuttoned even faster than secures, even from mild random efforts. However, to abandon the buttons and replace them with, for example, hooks is not necessary. A small improvement — and is amazing: here is a duplicate keypad lock, which is shown in the figure, unexpectedly will never undo. He arranged quite simply: on one end of the belt of polyrope sewn on both sides, and return their parts are fixed on the other, bifurcated end of the belt.
S.

GOLIKOV, St. Petersburg, Russia
Recommend to read
THE TRAILER-TRUCK
Trailers for passenger cars, turning them into a small truck, particularly popular with rural residents and owners of summer cottages. Naturally they greatly facilitate the delivery of a...
WHAT IS NOT "AUTOPILOT"!
Probably, many motorists familiar with this situation: after a continuous drive for a distance of 200 — 300 km of the right leg begins to resemble what it is and what it is time for her...