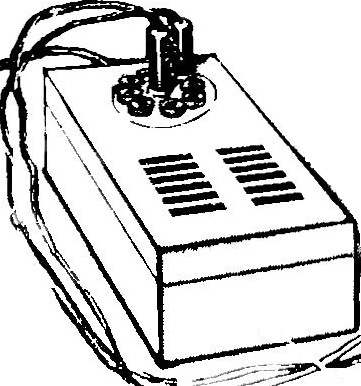 This simple device can be useful to the house master in the manufacture of various frames, boxes, lampshades and other articles made from organic glass sheet, thermoplastic plastic or foam.
On a dielectric (you can use wooden) plate has two metal stands: spokes or long nails. Between them stretched the thread nichrome wire Ø 0,2—0,4 mm. If there is no such suitable pre-straightened spiral from the iron.
To the ends of the wire attached to the springs from ballpoint pens, which pull the thread and prevent it from sagging. The outer ends of the springs are clamped in the sleeve with the retaining bolts, moving the uprights. That's the whole design.