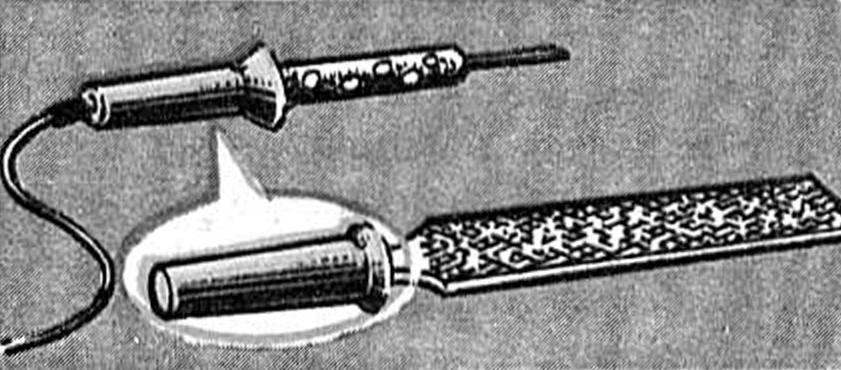 Do not rush to throw out an electrosoldering iron: its handle more work if we impose it on file, chisel.
N. LUSHNIKOV, V. between kuzhenkino, Kalinin region.
Recommend to read
THREE-WHEELED COMPANION
Mushroom pickers, fishermen and tourists have seen many times on the narrow paths of the forests of the Moscow region a strange structure that appeared as silently and as noiselessly...
FLYING ON THE WAVES
Athletes modelers creating miniature RC racing boat, rightfully consider themselves the elite in the sports environment. Still, after all, they have to deal with the most powerful...