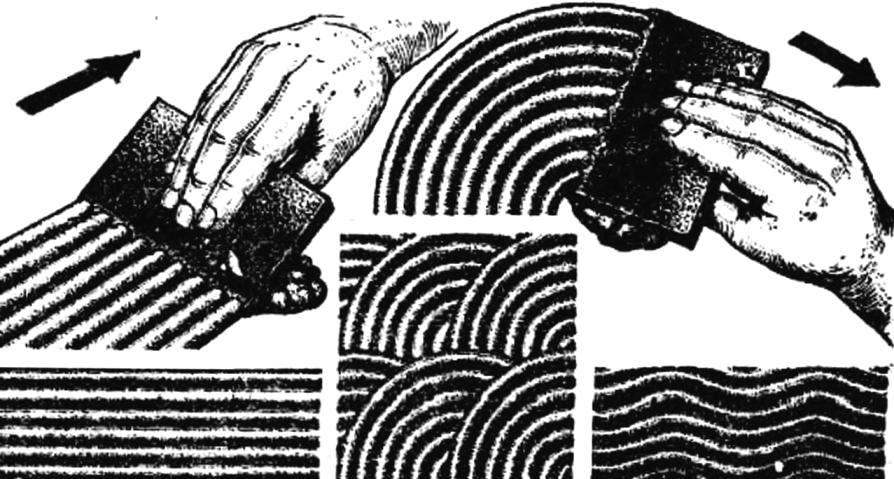 We are all accustomed to the fact that the spatulas (tools for applying putty) are smooth metal, plywood or rubber plate. Of course, if you want luted to a flat surface, they can not do without. But in many cases, a flat surface (in particular this applies to the walls) but does decorate the interior. Revive them by making fluted, will help notched trowel: it is easy to cut from a rubber sheet with a thickness of 5-6 mm. On one side will have to choose razor-sharp knife or razor blade the same groove. Finishes surfaces so the spatula shown in the picture.
Recommend to read
CAR TO GIVE
Under this title in the "photo stitch" ("modelist-Konstruktor" No. 2'93) was first published information about my home — country car. Since then, the mail never ceased wearing me...
AND LOCK LIKE NEW
It happens that the fastener-"lightning" on jackets, boots, trousers or skirts after some time becomes hard to hold. If all its teeth in order, the case is in lock-slider — weakened his...