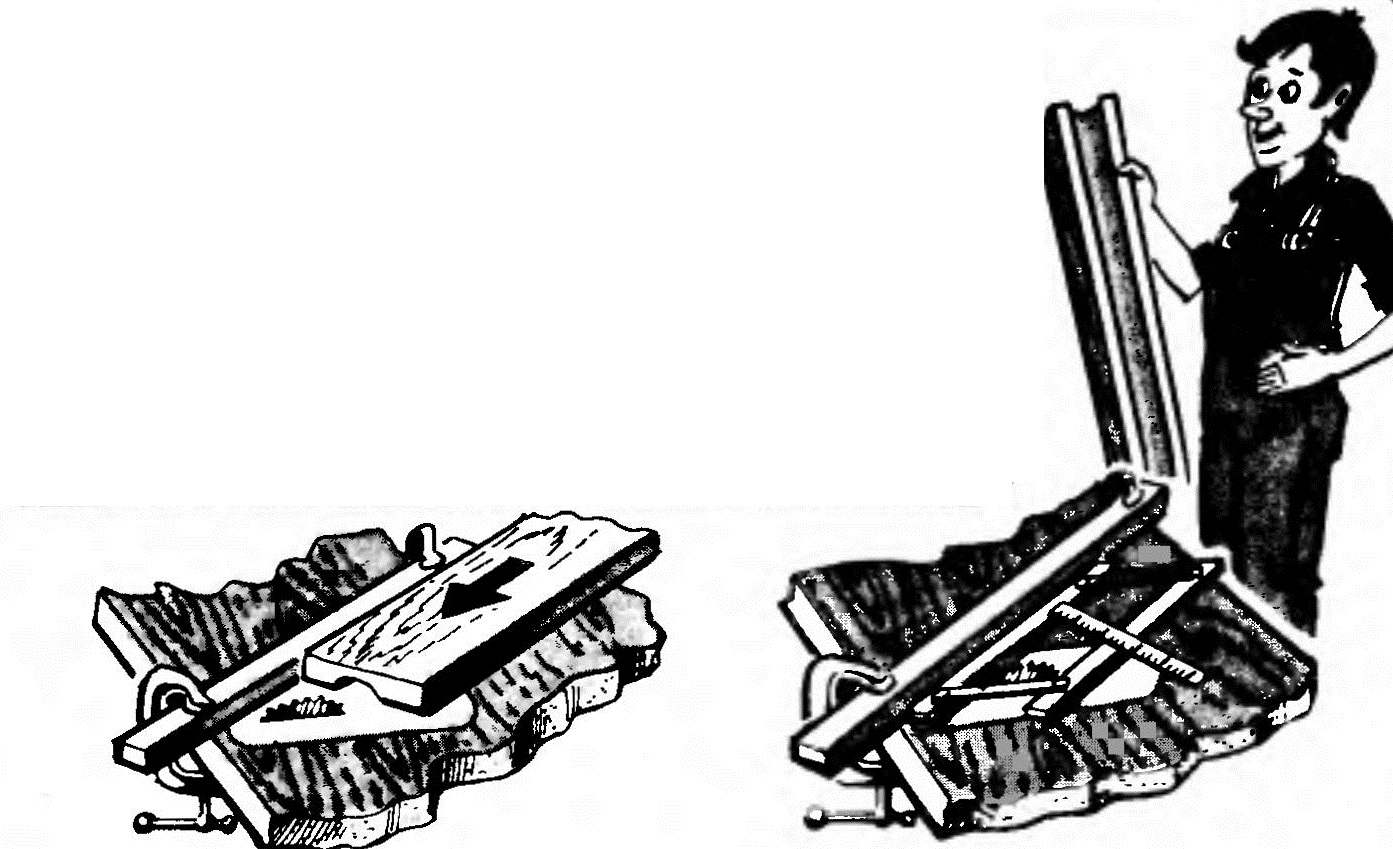 The need to sample a semicircular groove often occurs during the manufacture of home-made furniture or the construction of a garden shed. How to do it without the special tool! The figure shows the method of manufacturing such a groove with a conventional circular saw — a workpiece moving along the inclined installed a bar-rail. The tilt angle depends on the width of the groove and determined by the elementary measuring instrument of the type of a parallelogram and the line.
Recommend to read
IT IS CALLED "BTR"
Amateur designer Oleg Aliev Old from the Moscow region village of Ostrovtsy is known by many thanks to its handsome jeep "SIMOT", built in 1996. This car can be seen in the television...
SIMPLEST ANTI-THEFT DEVICE
What devices are invented so that the attackers couldn't steal a car. Steering lock, gear shift knob, wheels, dodgy electrics off, the impact on the psyche of a siren, light shows and...