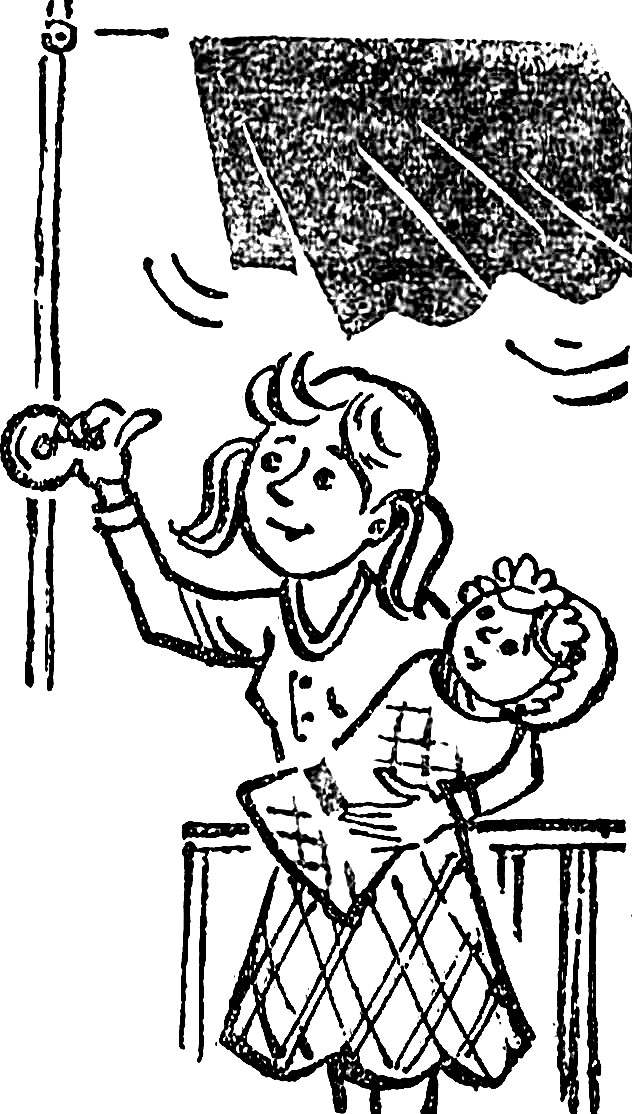 Drying the washed linen in the apartment is always fraught with troubles. No matter where it was hung in the bathroom, kitchen, balcony or loggia, is a place for many hours is filled with rows of rope, weighed down with wet things. So they do not interfere, rope trying to fix, usually higher. However, getting rid of one inconvenience, get another: has to stand on a chair or stool. And this is unsafe.
It would be easier to hang clothes, standing on the floor and then raise it to the desired height.
We have designed and built a simple hoist — clothesline "lift".