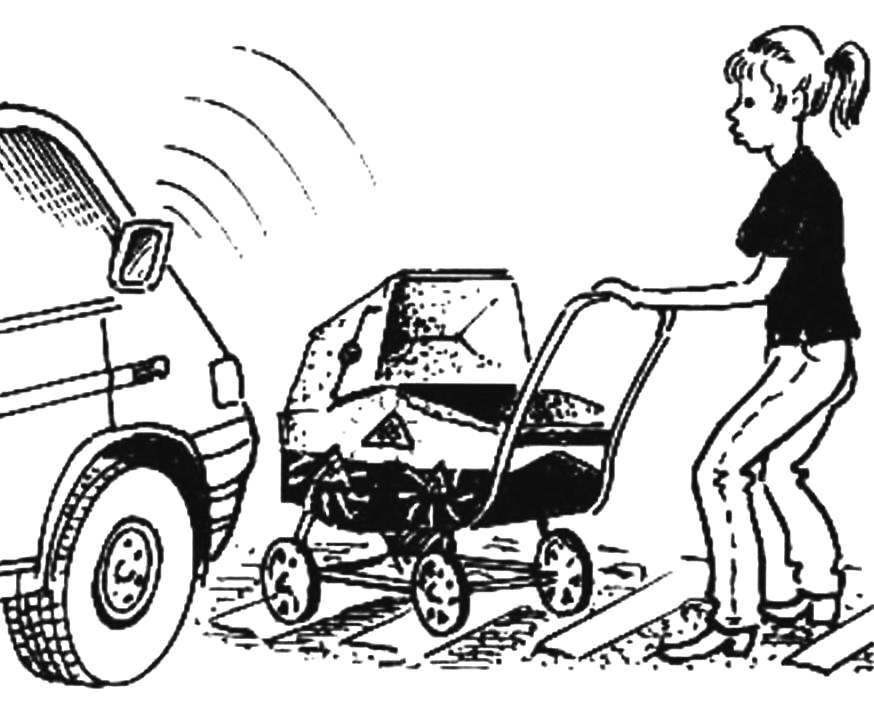 On wheeled vehicles are widely used reflectors-reflectors, warning drivers of, for example, the movement of bikes or motorcycles. It is proposed to install the reflectors on the sides of the strollers for enhanced security in the dark while crossing the street with heavy traffic and at unregulated intersections.
Recommend to read
"DUET" SCOOTERS
This is an interesting and at the same time very simple machine, which we want to tell you today, already mentioned in the ninth issue of our journal in 1974 (see the essay "And we in...
RADIOSONIC CONTROLS THE PUMP
The creation of remote electronic devices control various actuators were promising direction in the radio even during my "pioneer" childhood in the 1980-ies. Then, under the guidance of...