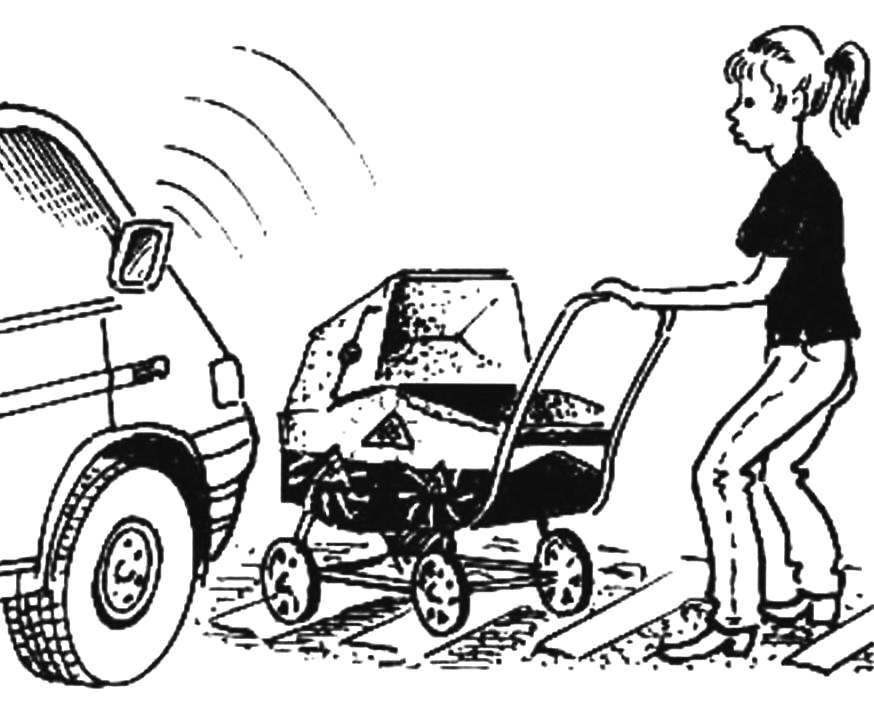 On wheeled vehicles are widely used reflectors-reflectors, warning drivers of, for example, the movement of bikes or motorcycles. It is proposed to install the reflectors on the sides of the strollers for enhanced security in the dark while crossing the street with heavy traffic and at unregulated intersections.
Recommend to read
TANK ON WHEELS
Tanks for water, as almost all gardeners are very uncomfortable to carry. But if this capacity is the side of the handle, a good helper will be a trolley made of planks and any wheels...
CANE SECURITY
In our city a large traffic, not only on the main streets. And traffic lights are sometimes not on every street corner to cross the street in a place unsafe. Especially if the person is...