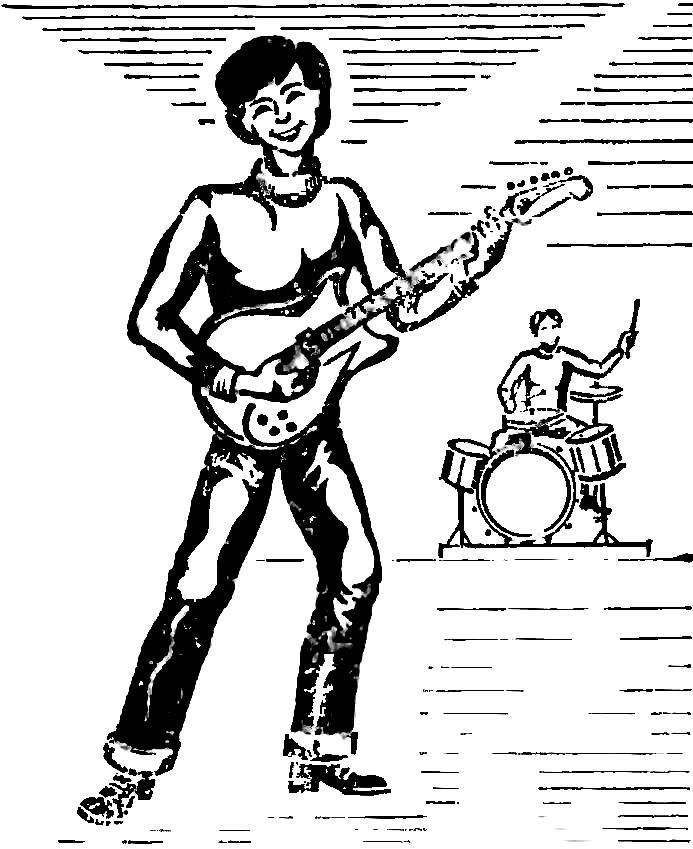 Before describing the operation of the device as a whole will focus on one of its constituent elements — the Converter of the spectrum of the electrical signal, or "FUZZ"device. To To obtain this effect, it is necessary to enrich the original signal a large number of odd harmonics. There are several ways, and thus the schemes to achieve them. We will stop at the spectrum Converter, which is a ULF with parapremium.
The simplest diagram of the "FUZZ"-the device shown in figure 1. ULF with two-stage high pressure ratio limit signal for the maximum and minimum. "Pure" sine wave is distorted. Increases the number of odd harmonics. The guitar takes on the most various shades, imitating the "votes" reed and stringed instruments, or synthesizing completely new, "electronic" sounds.
The scheme requires virtually no setup. However, it has one feature: it should be used with transistors In > 150.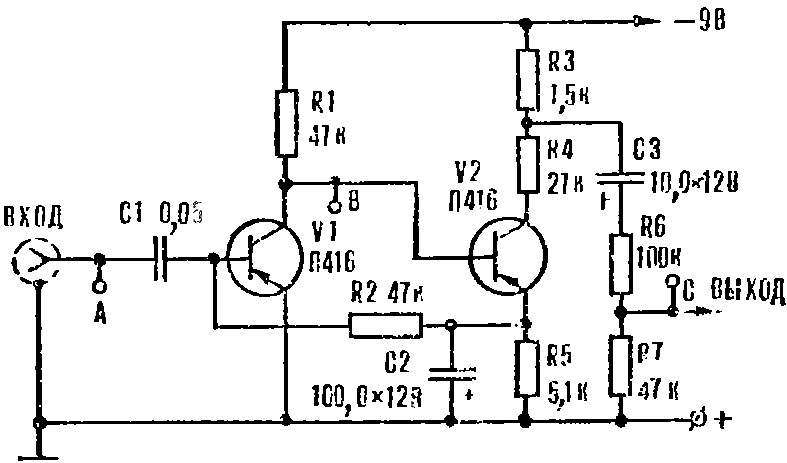 Fig. 1.