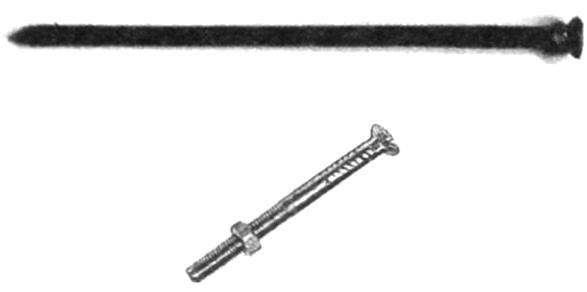 Homebrew joke about the fact that the screw hammered by a hammer holds better than a nail wrapped with a screwdriver, I remembered in that moment, when it took a fairly long screw M6, which Arsenal was not. This joke led to the idea to make a screw with a countersunk head of a suitable nail. Cut with a hacksaw the rod to the desired length, wearing a hat of the same instrument of propylene in the slot. Perform file the chamfer on the end of the rod and greased the end, cut the thread die.
A. SEVASTYANOV
Recommend to read
SAWING — DIE
Fans decorative fretwork jigsaw know: saws, fragile, broken — will not save enough! However, why not stock up? Not only by the saws, and a simple fixture to make them. The originality...
THREAD NUT
You need to cut into the rod thread. Dice you have, but no holder. How to be? Very simple. Choose a nut, which enters the die is tight, with no gap. Saw the thread and nut groove, align...