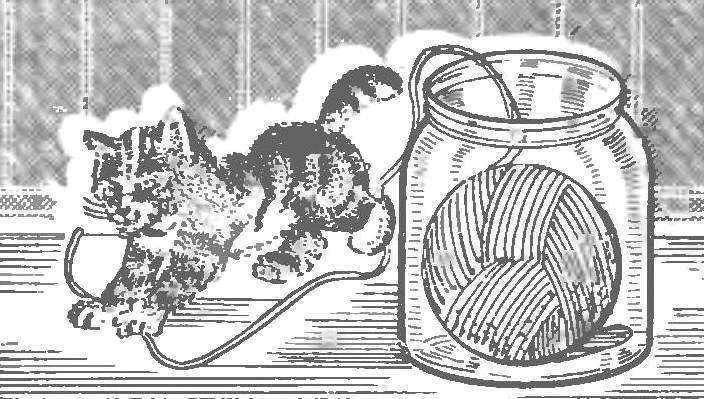 There are numerous ways to make current, to the ball of yarn did not run away and not out somewhere. The easiest is to put it in a box, basket, or, as shown in the drawing, just the right size jar.
Recommend to read
MODELIST-KONSTRUKTOR 2000-07
IN THE ROOM: Public KB: I. Karamyshev. The suspension with the prefix "Aero" (2); A. Timchenko. Helicopter for two (5). Small-scale mechanization: I. Galkin. Let there be light!...
MODELIST-KONSTRUKTOR 1967-04
IN THE ROOM: Gorod Masterov (2); Big problems of small designers (5); Machine-monuments (6); "Ship of the future" (10); Air taxi (12); Circuits and strings (17); ...