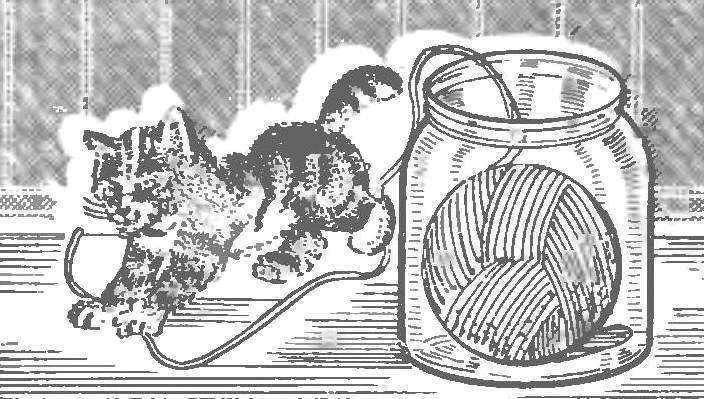 There are numerous ways to make current, to the ball of yarn did not run away and not out somewhere. The easiest is to put it in a box, basket, or, as shown in the drawing, just the right size jar.
Recommend to read
"POLITBURO" – THE LOCOMOTIVE OF KOLOMNA
Locomotive PB-21 of issue, 1934. In the early 1930-ies the USSR had embarked on the reconstruction of Railways, in particular, the decision not to build cars with the number of axes less...
COUPE IN YOUR HOME
The readers of "M-K" know the name belonging to the popular Bulgarian monthly. "Do it yourself" — so it sounds in translation, and this is precisely reflects its content. Indeed, all...