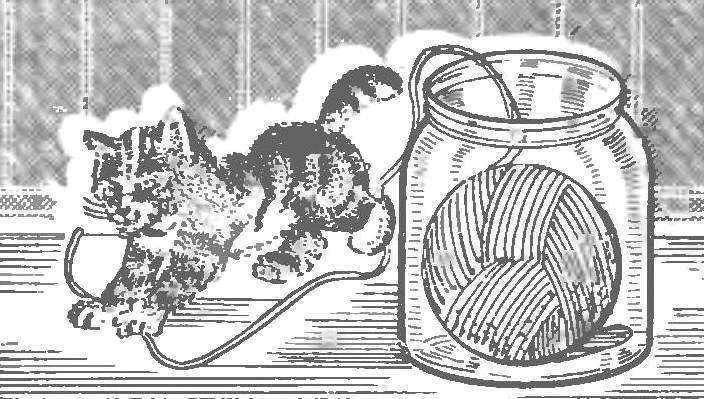 There are numerous ways to make current, to the ball of yarn did not run away and not out somewhere. The easiest is to put it in a box, basket, or, as shown in the drawing, just the right size jar.
Recommend to read
RELIABLE CLOTHESPIN
Instead of the usual wooden pegs were the same, but the plastic that slid more than the former and thus hold somewhat worse. To increase their reliability can be invested inside as shown...
FOOT IN AID
To remove or hang on the door hinges alone — for many, this becomes an intractable problem. Make the device shown in the figure, and the case will move forward.