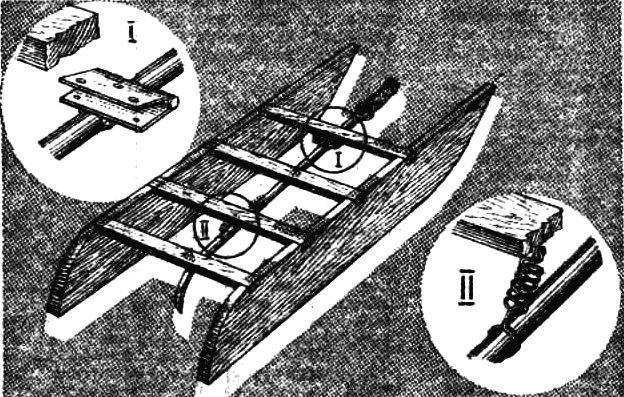 Designers snowmobiles often use the brake — it's called scraping and is a any lever, bury in the present. Such a device will be useful on a conventional children's sleds. It will be protected against injury, to prevent the assaults on obstacles or other capsized the sled. For "on the front strap can be set fortochny (one-piece) loop, and the clamp and bolts to attach the lever — for example a piece of old metal ski poles, the brake end of which is bent like an L.
Recommend to read
… AND ANOTHER SLED
The management of these sleds is somewhat reminiscent of airplane: it also consists of the pedals and handles. The direction of the descent is aged using the pedals, and the handle is...
PIN-PULLER
Once worked with manuscripts in the shade of a leafy tree. Suddenly, one of the paper sheets picked up by the wind and lifted up quite high, where he was stuck among the branches. Even...