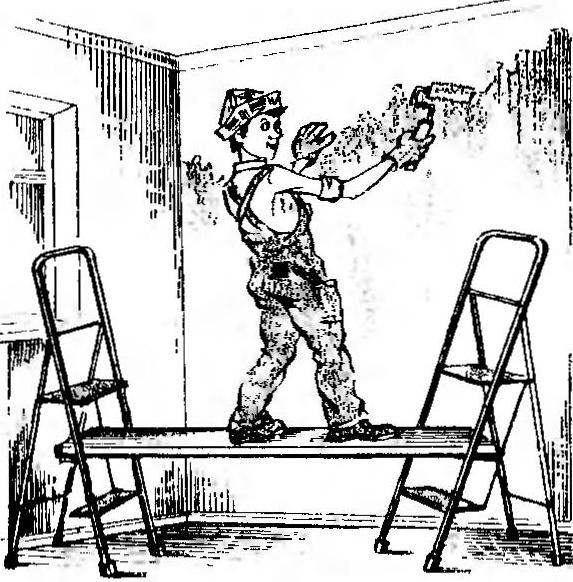 In the production of construction or repair work is necessary to use the platform and the supporting part to them — goats. However, the latter is usually calculated at a certain fixed height, and work on them is not always convenient.
I use them instead of the two step-ladders. Changing the location of the platform on the steps, adjust the height as needed.
Recommend to read
TENNIS TABLE ON WHEELS
Well the chess — Board with Fi!urami doesn't require much space, can even be pocket, can not be said about fans of table tennis: they require at least a little, but the room, the main...
THE KEY IS IN THE IGNITION
When working with a power drill often lost the key to her patron. He will always be on hand if you tape it with electrical tape to the cord at a distance of 0.5...0.6 m from the arm.  ...