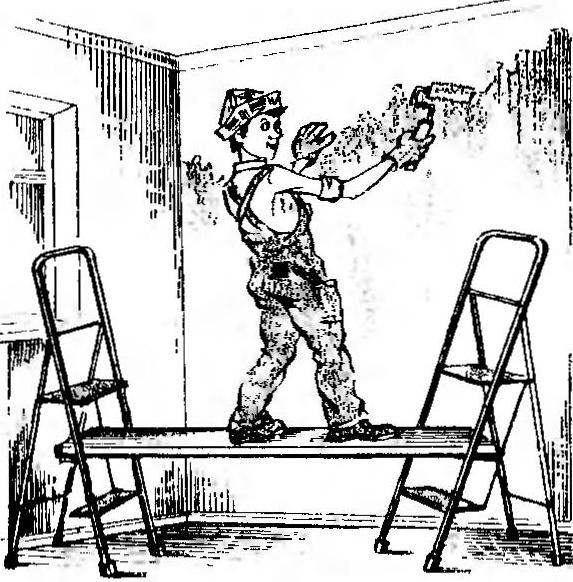 In the production of construction or repair work is necessary to use the platform and the supporting part to them — goats. However, the latter is usually calculated at a certain fixed height, and work on them is not always convenient.
I use them instead of the two step-ladders. Changing the location of the platform on the steps, adjust the height as needed.
Recommend to read
"BROAD-SHOULDERED" GOATS
If you have extensive repairs to the walls or ceiling, a ladder is not enough: we need a reliable platform. So, and goats, which will form master. To simplify this preliminary work, use...
A COMPASS CUTTER
Carefully cut a circle from the cardboard using scissors is very difficult. To help in this work can usually tsyrkul fixed in his foot, as shown in the figure, a razor blade.