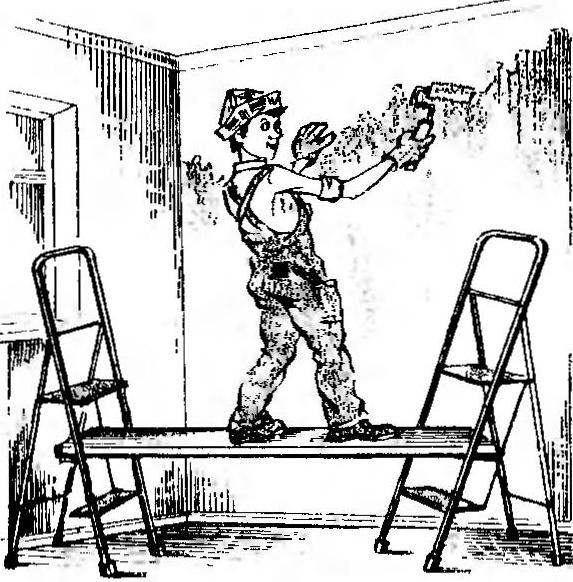 In the production of construction or repair work is necessary to use the platform and the supporting part to them — goats. However, the latter is usually calculated at a certain fixed height, and work on them is not always convenient.
I use them instead of the two step-ladders. Changing the location of the platform on the steps, adjust the height as needed.
Recommend to read
NOT A BRUSH, AND ROLLER
Not so easy to hold on the wall paint a straight line but still the same width — any brush here — unreliable assistant. Easily cope with this task will fail if the manufacture is shown...
THE SQUADRON BRONENOSEC SEVASTOPOL
THE SQUADRON BRONENOSEC SEVASTOPOL. Scale model 1:200. A plan to strengthen the Baltic fleet in 1891-1895 he was provided, among others, the construction of five armored ships...