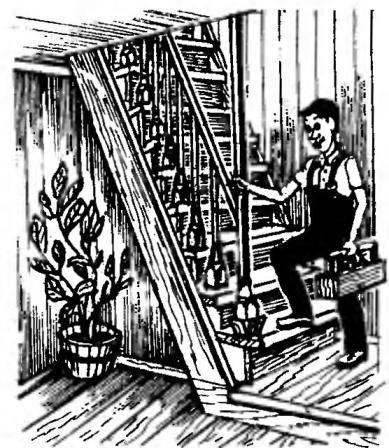 Now not only giving, but even small garden houses owners seek to equip attic. Therefore, must be "way up" the ladder.
It can be constructed both outside and inside the house. Despite the diversity of structures like stairs, they all share a common flaw: if they are made of wood, how would qualitatively nor was complied with — the passage of time begin under the weight of the steps disgusting to creak.
This better not get used to it, and try to fix it. Especially because there are quite simple ways. Consider the most typical.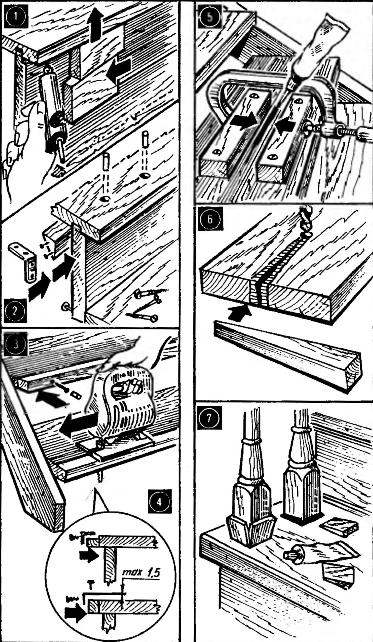 The most versatile option, regardless of the location where the difficulty is to try to miss touching the wooden parts of the furniture of the polishing liquid or paste that contains paraffin or wax. If we are talking about stairs internal stairs, you can choose to handle, even without considering the stairs. Just using two wooden wedges to slightly raise the creaking stairs and enter the crack the corresponding composition (Fig.1) using any existing tool or device from a tube or brush to the syringe.
From the outer stairs, usually access to the "wrong" side of the stairs, so you can strengthen shaky step through a wooden block of triangular cross-section or of a metal corner (Fig.2). A good result gives speci tion of the steps with false podstupenki round studs with glue (carpenter's, PVA).