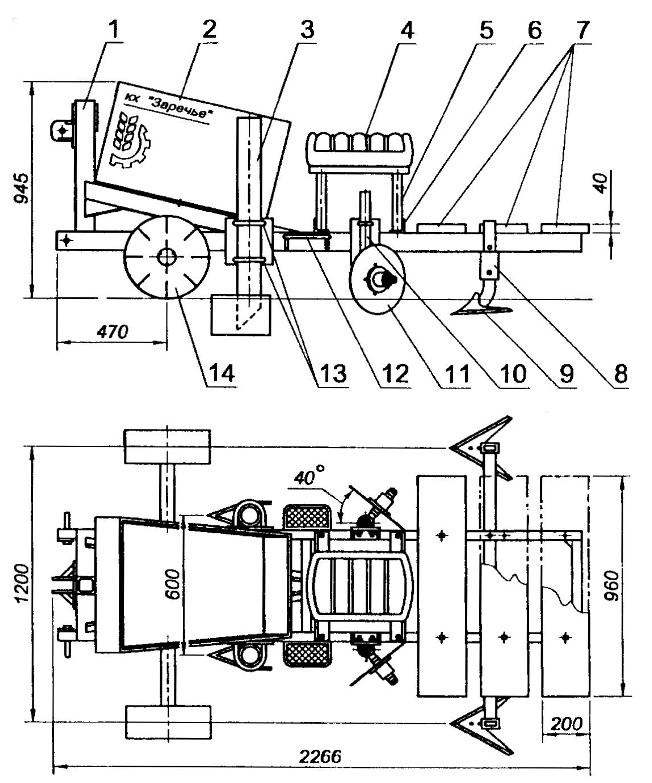 Many farmers dream of a mini-tractor. It can be purchased in the store or do it yourself. But the benefits of a mechanical assistant would only be the case if it comes with tools that allow to mechanize agricultural work. One of such tools — a homemade trailed two-row potato-planter, which will be discussed.
Indeed, if you are energetic (that is, mini-tractor), then why waste time and energy on such a tedious and unproductive labor as planting potatoes by hand? With the help of a reliable mechanism of this bleak work becomes almost a game. Becomes possible without much effort to plant tubers land area from a few acres to a hectare or more. We, for example, in our farm in a given year planted to two hectares. It took two days.
How is our potato? Because its main objective is a uniform flow of tubers to a predetermined depth with a smooth incorporation of the soil, then we have this no problems. With the rows, depth of planting, and incorporation can easily handle simple mechanical devices — borosport, seed tube and closing wheels.