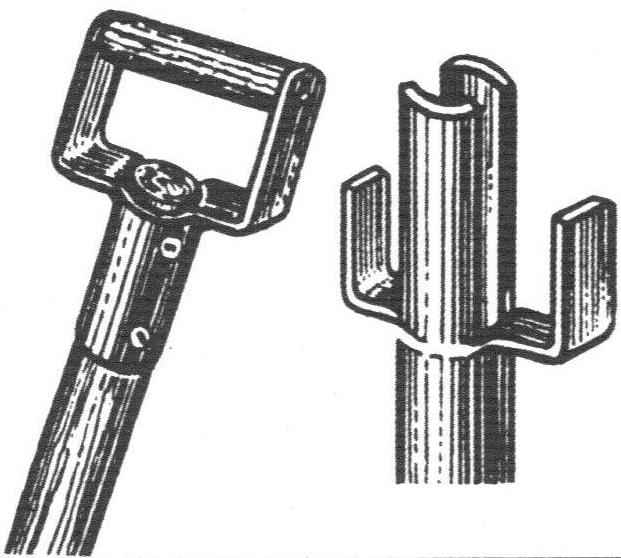 Ordinary entrenching tools – shovels, rake-wood handle is not very comfortable: it is difficult to hold during the swing or swivel movements.
Can be easily done using existing old tool here's a loop of a handle, like industrial design. It is made of cut metal pipe, cut as shown in the figure. After removal of the medium between the halves is inserted the remaining screws on the wooden rod. Such a handle is much easier to work.
Recommend to read
THROUGH THE BAR
It is not easy to drill pipe, clamped it in a vise and nukernel. The task will be made easier if you resort to using a small block of wood. It is administered in the Vice with the tube...
CALIPER
Among the tools and devices for measuring the internal diameter of pipes and other cylindrical bodies is probably the most simple. Made of plywood, plastic or metal, cut an isosceles...