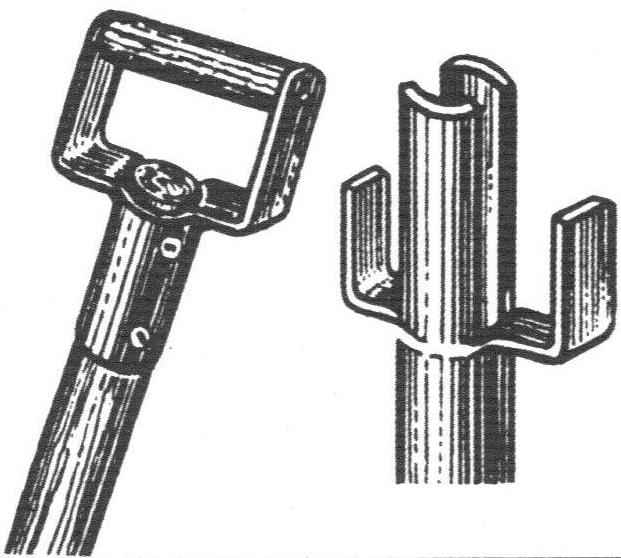 Ordinary entrenching tools – shovels, rake-wood handle is not very comfortable: it is difficult to hold during the swing or swivel movements.
Can be easily done using existing old tool here's a loop of a handle, like industrial design. It is made of cut metal pipe, cut as shown in the figure. After removal of the medium between the halves is inserted the remaining screws on the wooden rod. Such a handle is much easier to work.
Recommend to read
NOT ONLY TAILOR
Used by dressmakers for ripping the old seams convenient rezachek in the form of a two-pronged fork with a sharpened inner edges will serve to raskryvanie sheet soft plastics, as shown...
SWIMMING WITH THE CAR
Good to live on the banks of the wide flowing river! However, this convenient transportation artery often becomes an annoying obstacle to communication between villages. Motorists...