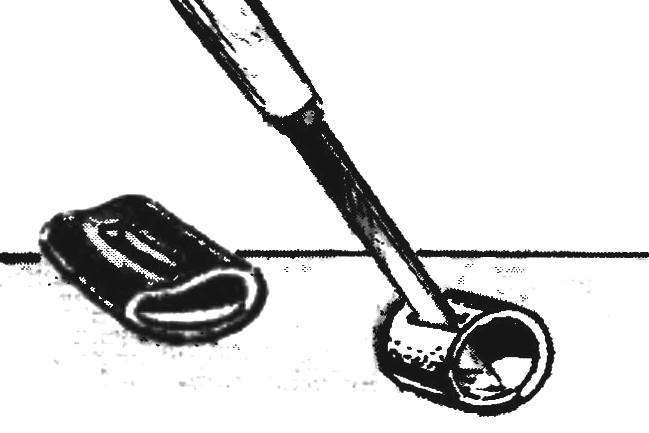 Of course, not the same as the dagger. Nevertheless, its edge— the most vulnerable part of the tool will be reliably protected. This will require a piece of rubber hose or plastic tube (e.g., of the plastic bottle). The rest is clear from the figure.
Recommend to read
ROCKET, WHICH BECAME THE LABORATORY
"We need to get for air defense missile within a year" — this phrase, uttered by Stalin in early August 1950, defined the ways and approaches to solving complex military-technical...
WHEN THE CANISTER IS EMPTY
Convenient aerosol package, but ends with the contents of the canister and it has to be thrown away. But could he do a new application? I decided to make out of empty spray paint roller....