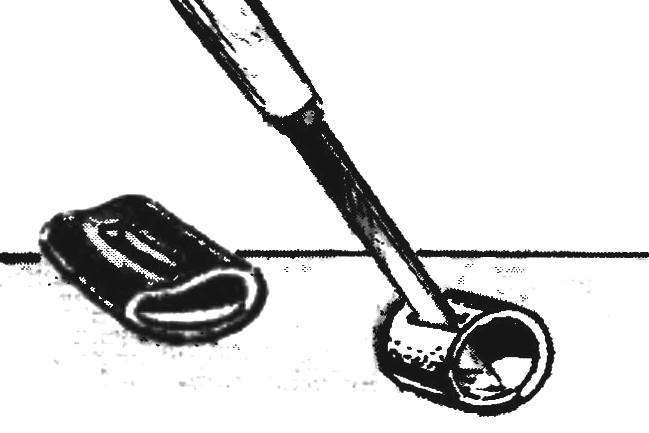 Of course, not the same as the dagger. Nevertheless, its edge— the most vulnerable part of the tool will be reliably protected. This will require a piece of rubber hose or plastic tube (e.g., of the plastic bottle). The rest is clear from the figure.
Recommend to read
CONVENIENT SCREWDRIVER
The usual tip is a spatula she is hidden by a rubber tube. This sheath not only protects the working tip of a screwdriver, but pockets. Pulled the head of the screw, it will screw it in...
CRASHCATCHER
A good assistant hostesses will be crashcatcher for cans with screw locking. To make it simple: two bars must be screwed pieces of steel channel, and one of them should be wearing rubber...