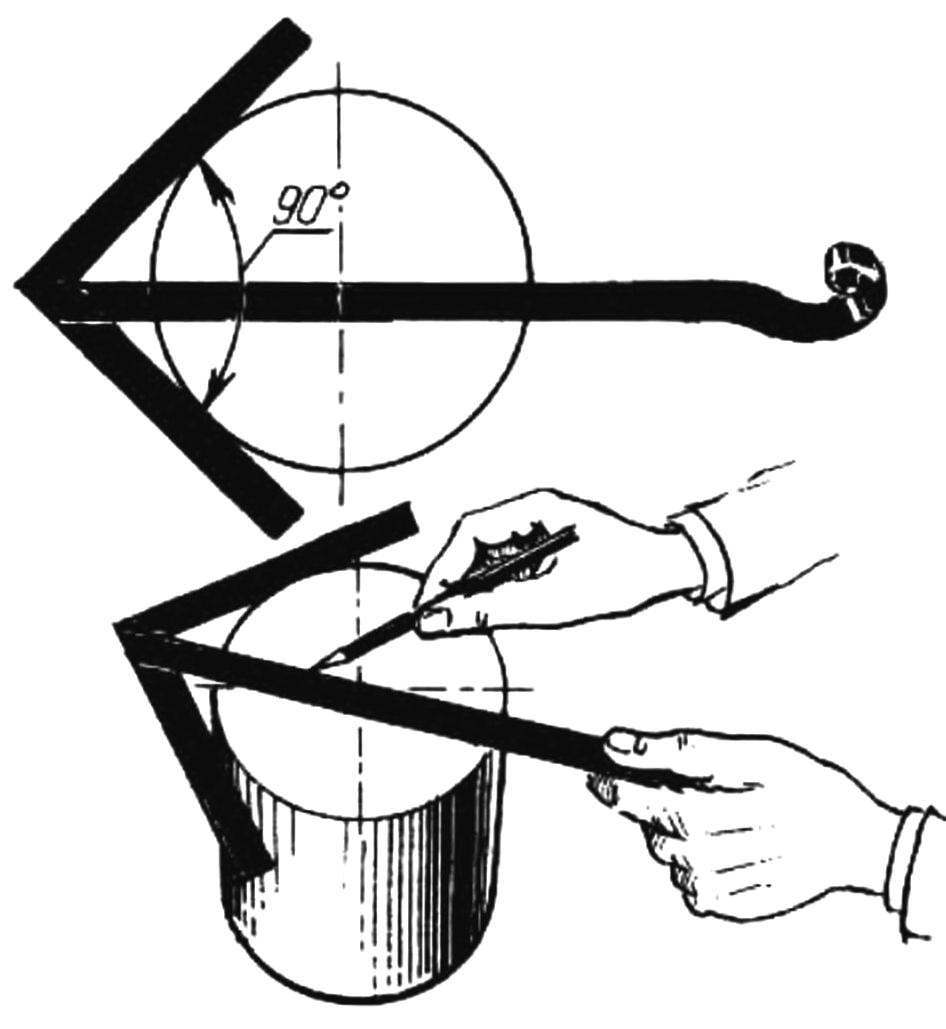 For a couple of minutes of paper or paperboard will be able to make strenuously device that will instantly show you the centre of any circle, for example, the base of the cylinder. The secret lies in the fact that the rays arrows, encircling a circle located at an angle of 90° to each other, and a "shaft" of the arrow divides this angle in half, and it always passes through the center.
Recommend to read
CANNED FOOD FOR BIRDS
A simple feeder for small birds can be done literally in minutes, using a tin can and a stick of wood or a suitable diameter of the branch.  
NEW "THE ZHIGULI"?
In one of the rooms for 1968 we talked about the little micro-car, built by A. Krasnov from the Volga city of Togliatti. In the picture is a modernized variant, tentatively called them...