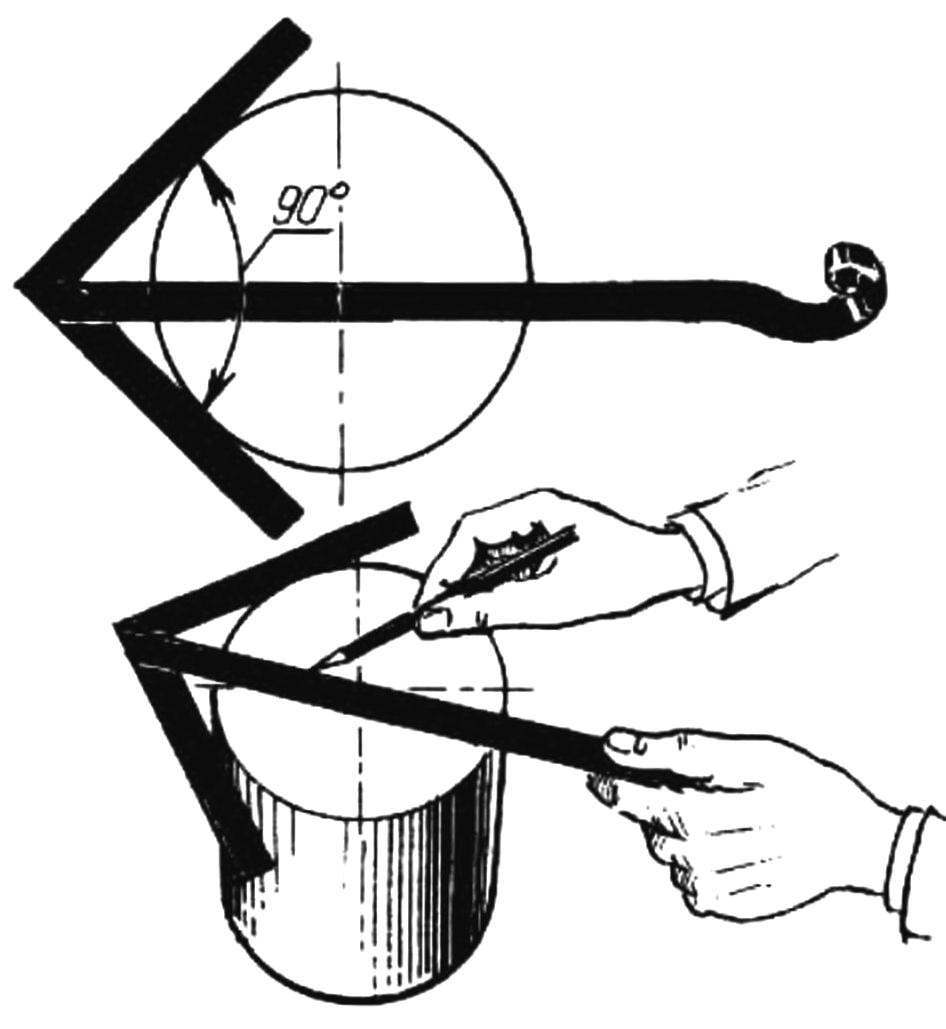 For a couple of minutes of paper or paperboard will be able to make strenuously device that will instantly show you the centre of any circle, for example, the base of the cylinder. The secret lies in the fact that the rays arrows, encircling a circle located at an angle of 90° to each other, and a "shaft" of the arrow divides this angle in half, and it always passes through the center.
Recommend to read
THE TAMING POINTS
A wear glasses only while working or reading. And the rest of the time they are buried, usually in the breast pocket. Just have to bend down like glasses are on the floor. Attach to the...
ELECTRONIC VOLTAGE REGULATOR
Many motorists available means, to improve the performance of various components of your machine. Considerable help in providing them electronics. To take at least a variety of...