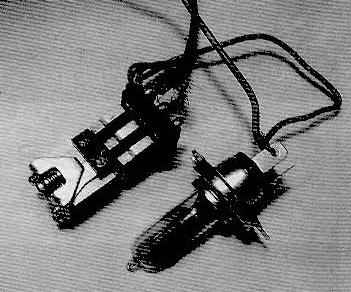 On the recommendation of the manufacturer to eliminate the memory effect of Nickel-cadmium batteries (NiCd) should clear their element to 0.4 V. For the implementation of the above requirements and automate the process of disconnecting the battery reaches level 0.4 V the authors propose a simple device.
To reduce the disconnection threshold of the discharge transistor /T2 is selected with a high rate of current transfer. The load (in addition to the resistor R2) and at the same time an indicator is incandescent НL with a voltage of 1 V at a current of 75 mA. In the absence of a low-voltage light bulbs a consumer may be led АЛ307Б.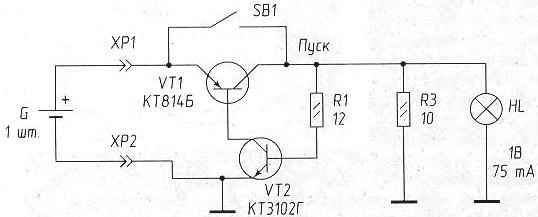 Fig. 1. Schematic diagram of the vacuum NiCa battery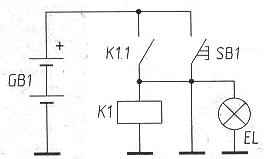 Fig. 2. A circuit diagram of the device off the car lead-acid battery
For the battery of certain capacity creates its own corresponding schema discharge. Figure 2 shows a diagram of the discharge 12-volt lead-acid car battery. These also have "memory" and, therefore, before charging each Bank should also discharge to a voltage of 1 V. For this purpose, an automatic device is disabled at the end of the charge, used a relay with powerful contacts, allowing current of at least 20 A. relay Type plays no role. It is important only that the voltage drop of the contact he was about 6 V. the load is used the bulb from the headlamp. The authors did not use the SV1: it was enough to click on the anchor relay, which cap is removed (photo 1).
A. PARTIN , L. MARTINA Ekaterinburg
Recommend to read
THE QUARTET WITH THE FOUR RINGS
Middle class car AUDI A4. Firm Audi appeared in 1910, when August Horch, who had, according to his contemporaries, a very obstinate character, did not get along with his partners, who...
PROTECTION DIODES
To reduce the ripple in the filter of the rectifier sometimes try to put the capacitor as much as possible capacity. However, this is not always safe for the semiconductor valves.  ...