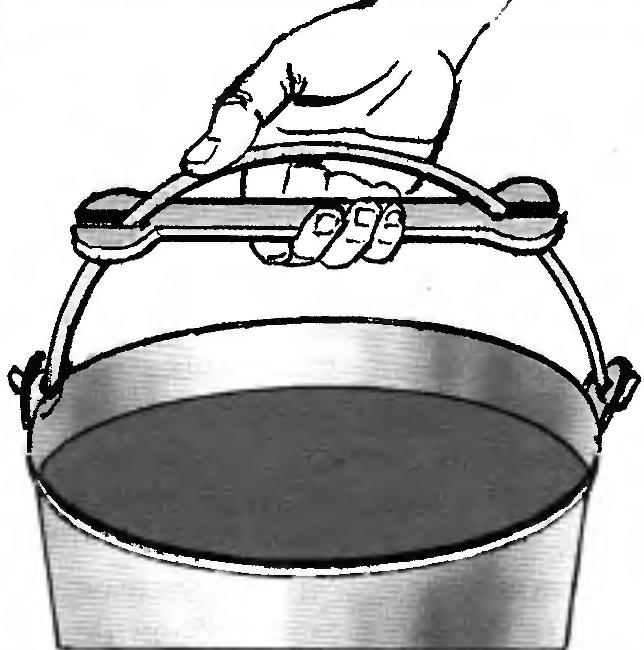 For long distance carrying buckets with cement mortar, wire, shackle mercilessly cuts the hand, even if it is in the working glove. Of course, you can wrap the handle of any thickening. But that's such a fast option — it is enough to use a wrench, as shown in the figure.
Recommend to read
THE TRUNK OF THE CAR
Who more who less, but there is a need to transport long or bulky cargo which does not fit inside of the car. Designers have already come up with for these purposes a versatile...
THE FLOOD WILL NOT BE
Crack in the water pipe is normal when freezing water in it in a particularly severe frost: And should melt the ice from the crack begins to erupt the flow of water, are able to make a...