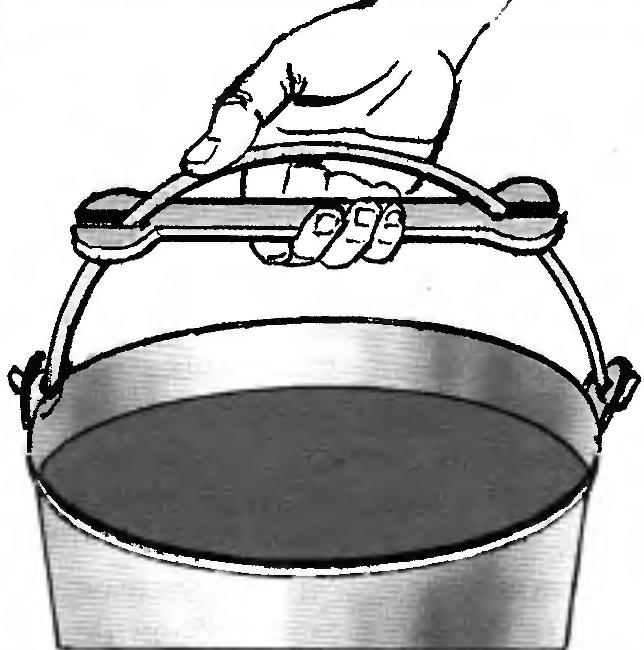 For long distance carrying buckets with cement mortar, wire, shackle mercilessly cuts the hand, even if it is in the working glove. Of course, you can wrap the handle of any thickening. But that's such a fast option — it is enough to use a wrench, as shown in the figure.
Recommend to read
WHEN THE ANGLE IS NOT A PUNISHMENT
Sand the angle of the junction of the wooden parts is a handful. However, the operation is much easier and faster if use the bar, one face of which is cut down at an angle of 45°: wrap...
EPHESUS FOR STRETCHERS
No construction can not do without a stretcher, you have to use them indoors. Introducing heavy burden on the narrow stairs, passing through the doorway happens to be caught with a hand...