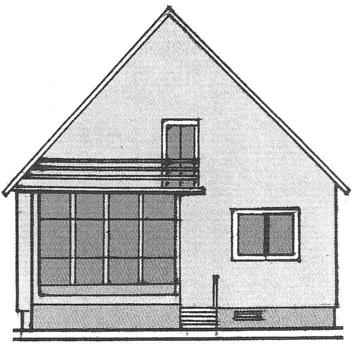 Wall
This popular English proverb builders could specify in relation to the construction of the building: its strength depends on three main components: Foundation, walls and roof.
Today we will focus on the constructions of external walls. Comments on Finnish Builder Pentti Jormanainen.
As is known, the outer wall consists of three main parts: inner lining with vapor barrier, a bearing part with insulation and exterior cladding. The thickness of the supporting part may be smaller than the insulation, if the frame or frame plate. The latter may serve also as thermal insulation.
Different parts of the walls perform different functions.
The vapor barrier prevents the penetration of moisture from the air and condensation of water vapor.