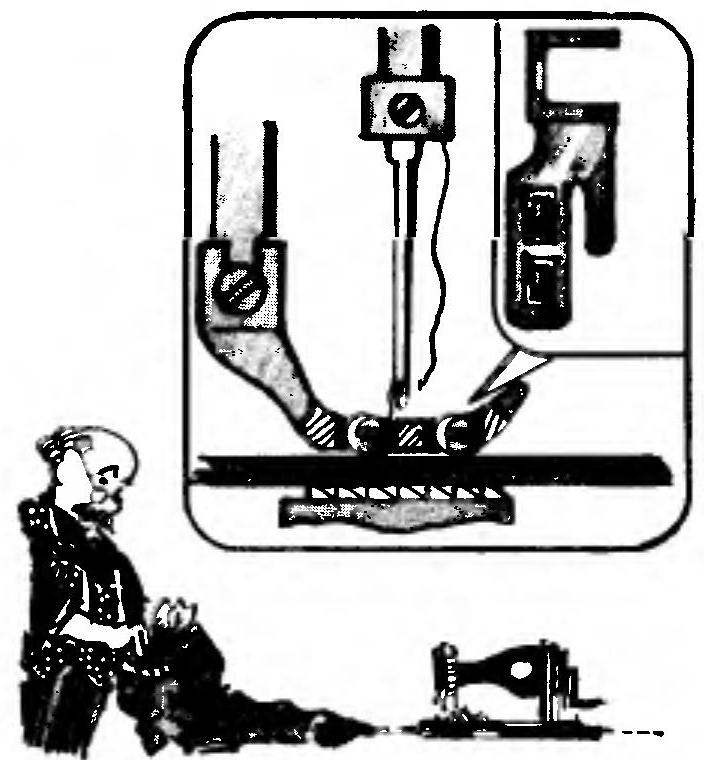 For sewing normal sewing machine materials such as tough leather or canvas, offer to complete the regular presser foot or to make a new one. It is necessary that the cloth was not pressed to the soles of the feet, and rollers to cut it Windows. This foot is suitable for any type sewing machines.
RUSAKOV A., Korolev, Moscow oblast
Recommend to read
TO NOT UNSCREW THE SCREW
To nut the connections didn't loosen during operation of the device, usually put the second (jam nut) or enclose the washer Grover. If such is not at hand or you need to fix the little...
SNOWMOBILE "BOROVIK"
Designers snowmobiles operating in rural areas, and most — often used parts of decommissioned tractor Puscuta PD-10 propeller systems for their cars. It is clear and logical: the engine...