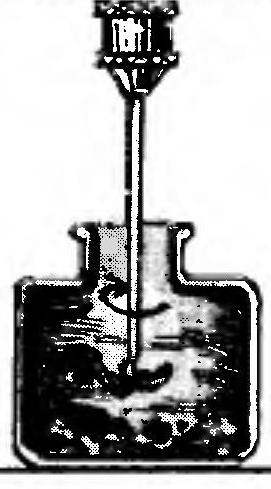 Stagnant paints, adhesives in the narrow vessels to mix even with a drill bit that is the problem. The task is simplified if at the end of the stirring rod clamped in the Chuck, is to hang a short period of any available chain: it goes into the neck of dishes. the motor will replace the mixer.
Recommend to read
"ANT" BODY FORWARD
First of all, I thank the editor of "Model construction" for the promotion of ingenuity, intelligence and talent of ordinary people, for the opportunity to use his rich creative...
MEET DISCS
In the old days, when required to perform switching in the electric circuits when the voltage rises to a certain threshold, resorted to the use of polarized electromagnetic relay....