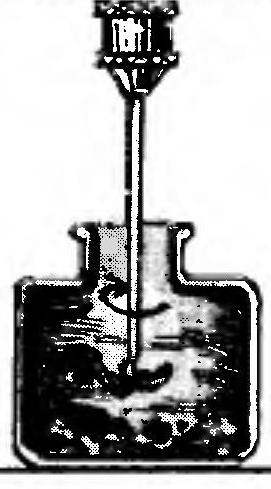 Stagnant paints, adhesives in the narrow vessels to mix even with a drill bit that is the problem. The task is simplified if at the end of the stirring rod clamped in the Chuck, is to hang a short period of any available chain: it goes into the neck of dishes. the motor will replace the mixer.
Recommend to read
TRUCK WINTER SHOES
Always see during winter time old lady with difficulty dragged through the snow their shopping carts with products, and wheel trucks get stuck in the snow. I propose by analogy with the...
WOOD ENGINEERING
Say, in the Urals during the difficult years of chaos after the civil war an artificer built a car where everything was wooden, even the engine. However, if the wizard so the echo...