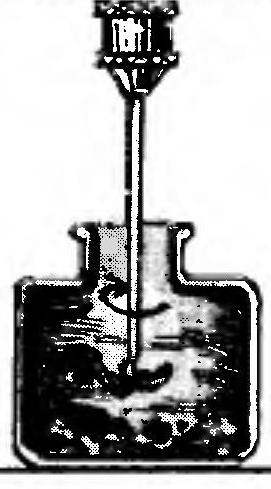 Stagnant paints, adhesives in the narrow vessels to mix even with a drill bit that is the problem. The task is simplified if at the end of the stirring rod clamped in the Chuck, is to hang a short period of any available chain: it goes into the neck of dishes. the motor will replace the mixer.
Recommend to read
Insurance for drill
Drill chuck, in particular manual, is not always able to keep the drill from turning when machining hard metals or release of the cutting edges of metal. It solves the problem of the...
THE MIXER IS NOT FOR THE KITCHEN
The need to effectively mix anything occurs not only in cooking, but, for example, in the preparation of two-component parquet lacquer, complex color paint, or epoxy glue. Thus it is...