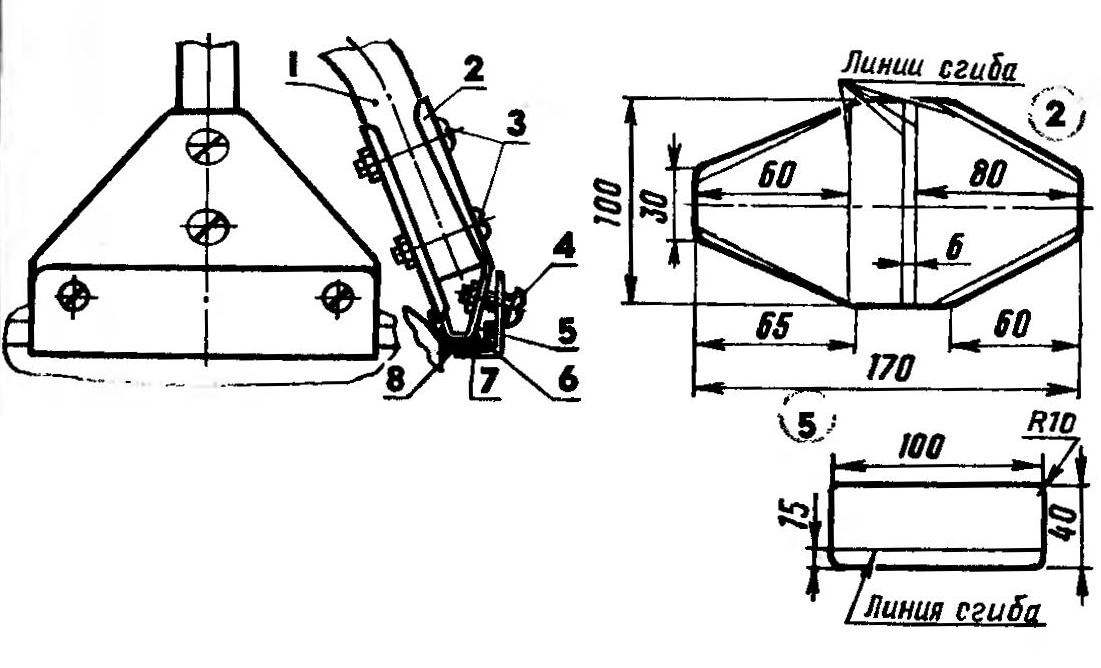 There are many clamps to secure the roof rack of the car. However, quite comfortable and no unsightly gutters on the roof I did not have to meet. Offer readers the "M-K" I developed the design of the locking mechanism of the trunk. It was developed with the proviso that in the manufacture of trunk with such clamps can only use the locksmith tools.
Bracket design is quite clearly shown in the drawings.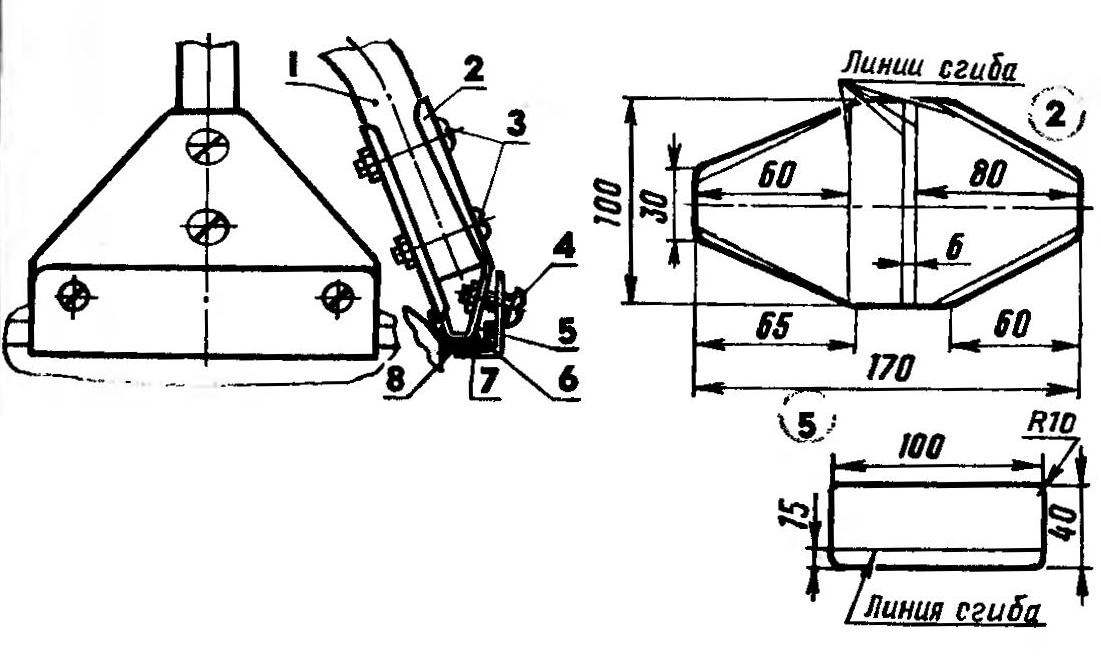 Retainer roof of the trunk of the car:
1 – arc the trunk, 2 — bracket, 3 — wines you MB nuts, 4 — M5 screw with nut, 5 — Prim, 6, 7 — rubber gasket, the gutter of the roof of the car.
M. KARPOV, Orekhovo-Zuevo of the Moscow OBP.
Recommend to read
LIKE GLUE
We practically continually faced with a variety of fine bubbles, whether drugs, herbs, solvents, perfumes, mascara or nail Polish. And they have one common drawback: volatility. One...
NEW LAMP MADE FROM OLD PARTS
Fluorescent lighting is much more economical and durable than conventional incandescent lamps. Especially when equipped with modern fluorescent lamps (LDS) with a cap, which fits easily...