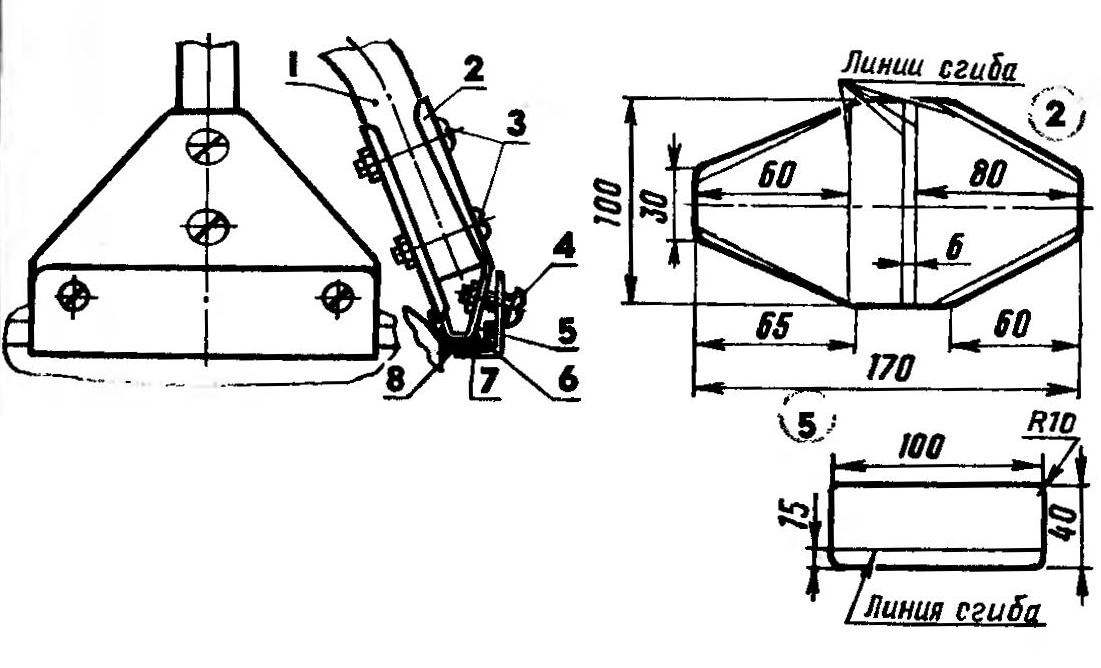 There are many clamps to secure the roof rack of the car. However, quite comfortable and no unsightly gutters on the roof I did not have to meet. Offer readers the "M-K" I developed the design of the locking mechanism of the trunk. It was developed with the proviso that in the manufacture of trunk with such clamps can only use the locksmith tools.
Bracket design is quite clearly shown in the drawings.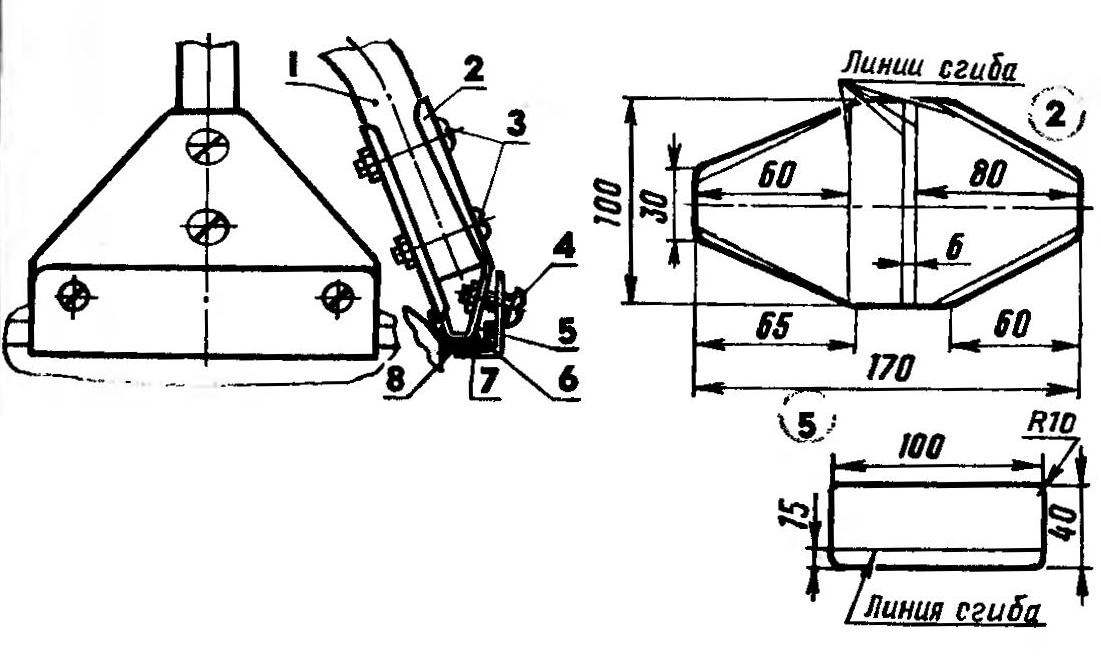 Retainer roof of the trunk of the car:
1 – arc the trunk, 2 — bracket, 3 — wines you MB nuts, 4 — M5 screw with nut, 5 — Prim, 6, 7 — rubber gasket, the gutter of the roof of the car.
M. KARPOV, Orekhovo-Zuevo of the Moscow OBP.
Recommend to read
LOADER – THE CAR ITSELF
Original car loader, which is designed by the young technician Alexander kobzevym at Voronezh oblsud, we offer the readers. At the VII regional scientific-technical conference of...
AND TRUNK, THE AERODYNAMICS!
For a start I suggest the readers-to motorists to conduct a little experiment. Once outside the town, stop by high-speed stretch of highway and watch whizzing past you cars. However,...