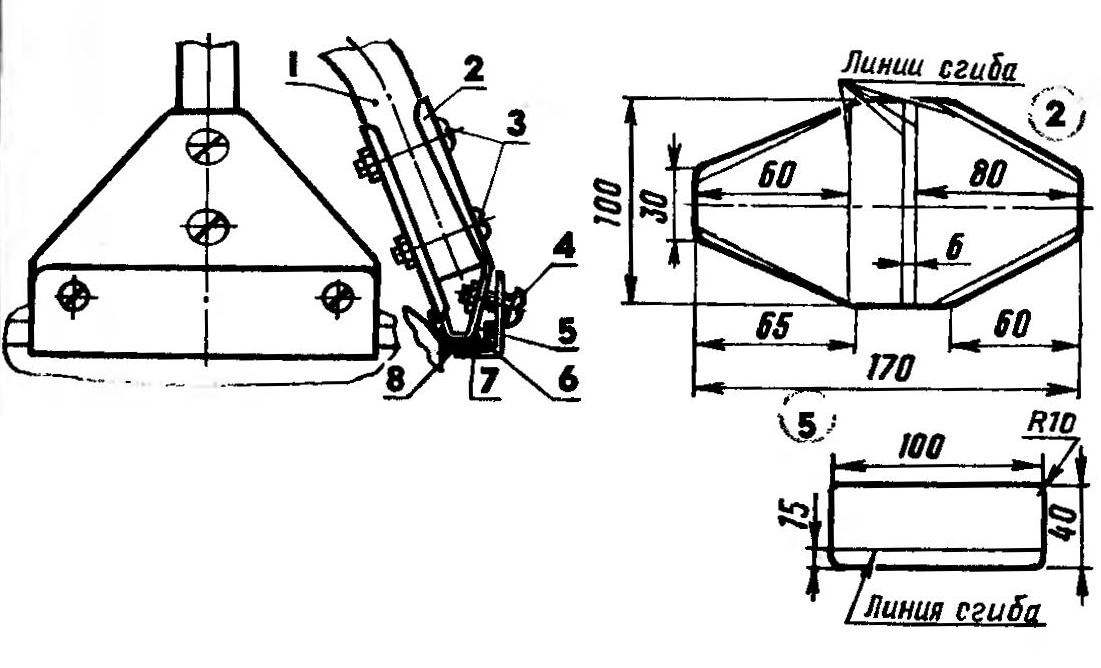 There are many clamps to secure the roof rack of the car. However, quite comfortable and no unsightly gutters on the roof I did not have to meet. Offer readers the "M-K" I developed the design of the locking mechanism of the trunk. It was developed with the proviso that in the manufacture of trunk with such clamps can only use the locksmith tools.
Bracket design is quite clearly shown in the drawings.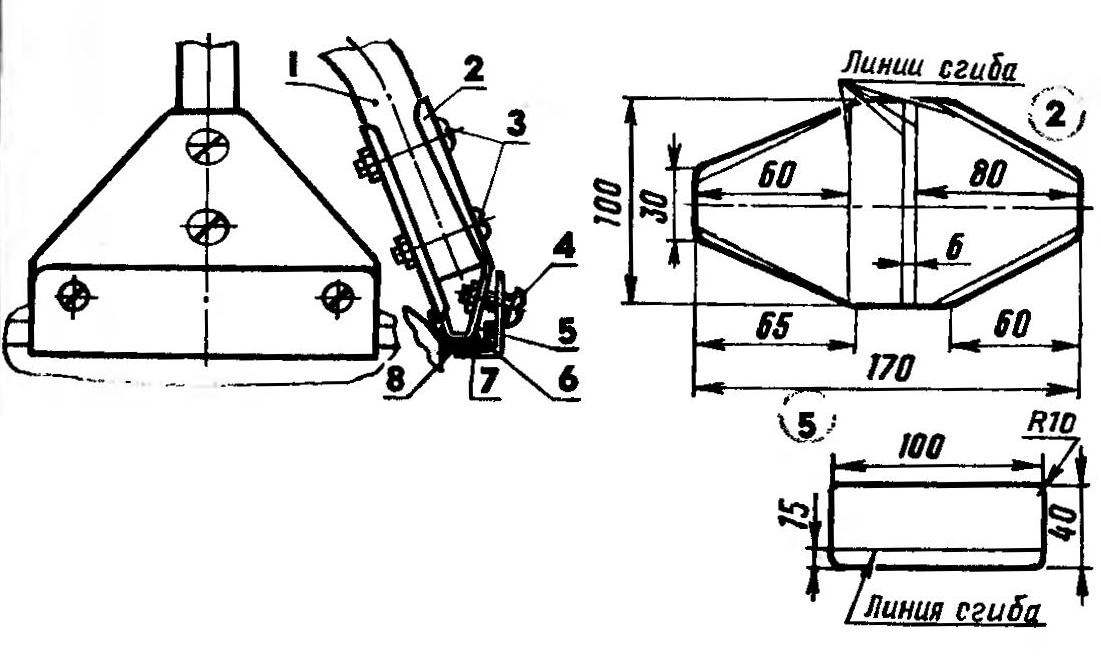 Retainer roof of the trunk of the car:
1 – arc the trunk, 2 — bracket, 3 — wines you MB nuts, 4 — M5 screw with nut, 5 — Prim, 6, 7 — rubber gasket, the gutter of the roof of the car.
M. KARPOV, Orekhovo-Zuevo of the Moscow OBP.
Recommend to read
CAN MOTOR-PLOW
In one of the episodes of the Central television can viewers met Amateur designer Oleg A. Ostapenko. We have become accustomed to the fact that "computers" introduces us to people whose...
PROPORTIONAL ACES
the (the End. The beginning see in # 9-11)   SERVOS   In the "Radiopop" is applied to the DC motors with independent excitation (permanent magnet) type DP-1-26, DP-1-13 with...