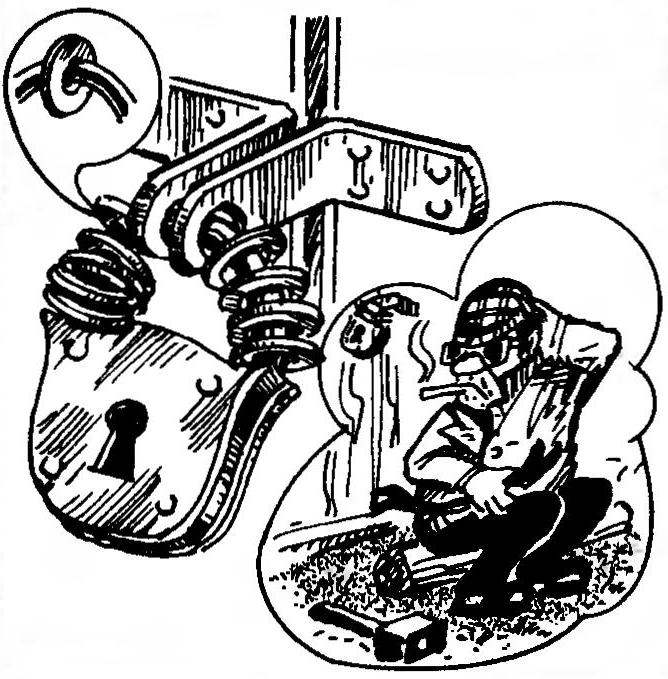 Say, against the scrap no reception, especially if it is used for hacking. It turns out that the reception is. If you fear for the lock on the door of the garage or home, put on his ear a set of washers or nuts. Then the scrap will not be possible to push in the shackle, and the impact will be sliding due to the rotation put on "necklace".
Recommend to read
TRAINING WINGS OF PILOTAGGIO
Among novice modelers-korovikov argued that in the manufacture of teaching models overly bother not worth it — still the aircraft destined to endure at best a couple of flights. Well,...
MODELIST-KONSTRUKTOR 1984-11
CONTENTS: Organizer of technical creativity: R. Matviichuk, A. Timchenko. Friendly College with the plant (1). Public KB "M-K": D. Narbut. Transport health (3); Yu Medovikov....