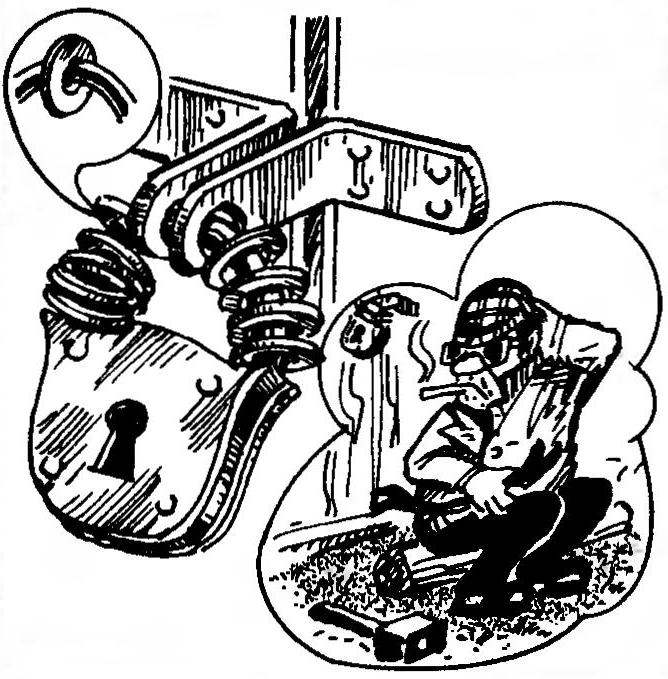 Say, against the scrap no reception, especially if it is used for hacking. It turns out that the reception is. If you fear for the lock on the door of the garage or home, put on his ear a set of washers or nuts. Then the scrap will not be possible to push in the shackle, and the impact will be sliding due to the rotation put on "necklace".
Recommend to read
THE SECOND PROFESSION OF AN ELECTROCARDIOGRAPH
In the process of creating Amateur designs may require tools and equipment that are available it is often difficult. In such cases, comes to the aid of ingenuity, and craftsmen are...
CHANDELIER CHIZHEVSKOGO — TV
There are electric circuits of high voltage sources for aeroionizatora, which are collected on the basis of the automotive ignition coil. They are all quite simple and easily repeatable....