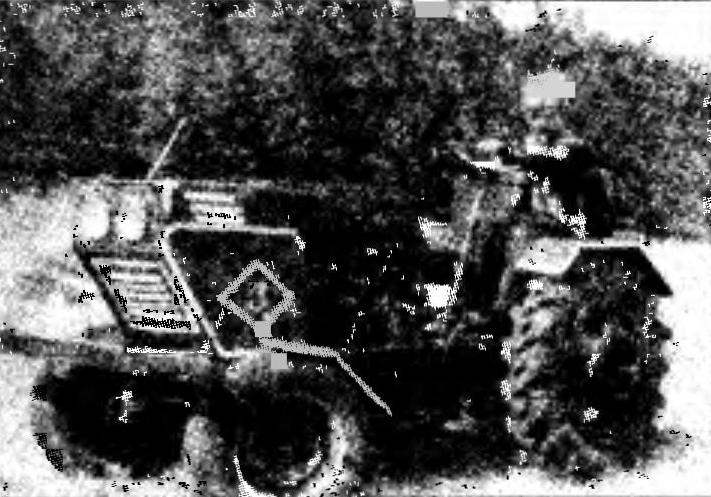 We offer mini tractor "baby-3" (the third model) was made by me in the calculation of the mechanized harvesting of hay. From here he and a sufficiently powerful power unit, and two spring-mounted seat (which is perfect for the driver and a partner of the operator with frequent movements from one meadow to another), and high maneuverability in combination with multi-speed modes of operation (8 forward gears and 4 backward), and a convenient hinged mechanism, which is maximally adapted for a standard mower.
As the power unit used well-preserved motor of the motorcycle "IZH-56" with standard transmission and a fairing on motorized wheelchairs (i.e. with forced cooling). With a working volume of the cylinder 346 cm3, and when the number of crankshaft revolutions 4200— 4600 per minute it develops a capacity of 13 HP
With the replacement of the power unit to a more modern model (for example, double-cylinder "IZH-Jupiter-5", to install enough space on the frame of the mini-tractor under the hood) rated power can be increased almost by 2.3 times. So it makes sense to experiment, but again, for "Baby-3", even the engine "IZH-56" was enough.