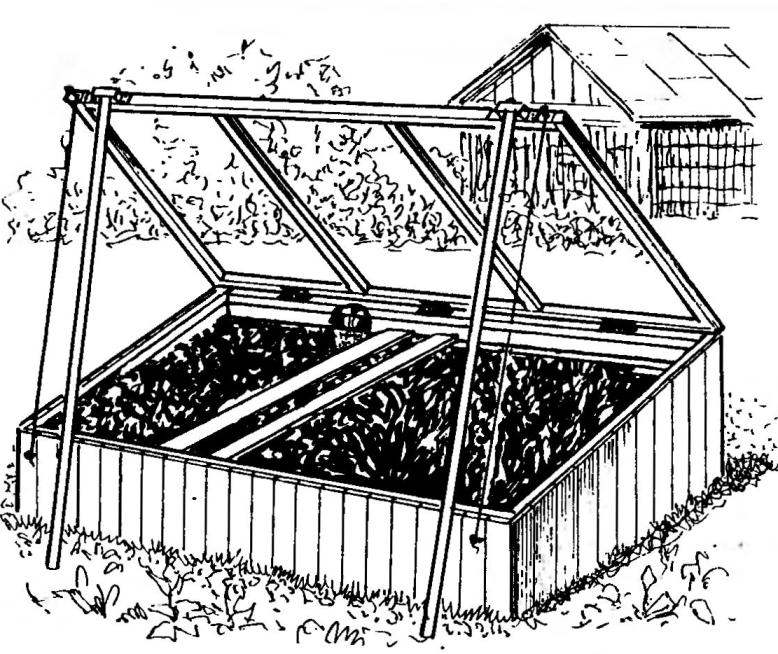 In our difficult time many people previously not even tempted to work on the land, got the land and grow vegetables-berries, which become a significant food primacom to the table in General and vitamins in particular.
However, the average strip of Russia, not to mention the more Northern regions and Siberia, is a zone of risky agriculture. Here the crop is largely dependent on the vagaries of nature: late spring frosts, early autumn, acid rain or hail in summer. Therefore, rural residents on private land often build greenhouses, and even heated. But these structures are fairly substantial, expensive, and building them with his hands, not all under force.
The owners of the garden six acres usually to protect plants and seedlings do greenhouses pits or boxes that cover the glazed or covered with a transparent film frames.
In thirty years of serious gardening-gardening I built a lot of greenhouses of different designs. Has accumulated in this matter considerable experience, which he shared with lover-mi-gardeners through articles in various publications. Some authors or compilers pointed out my name, others not. But it does not bother me. Importantly, my experience could be used by others.