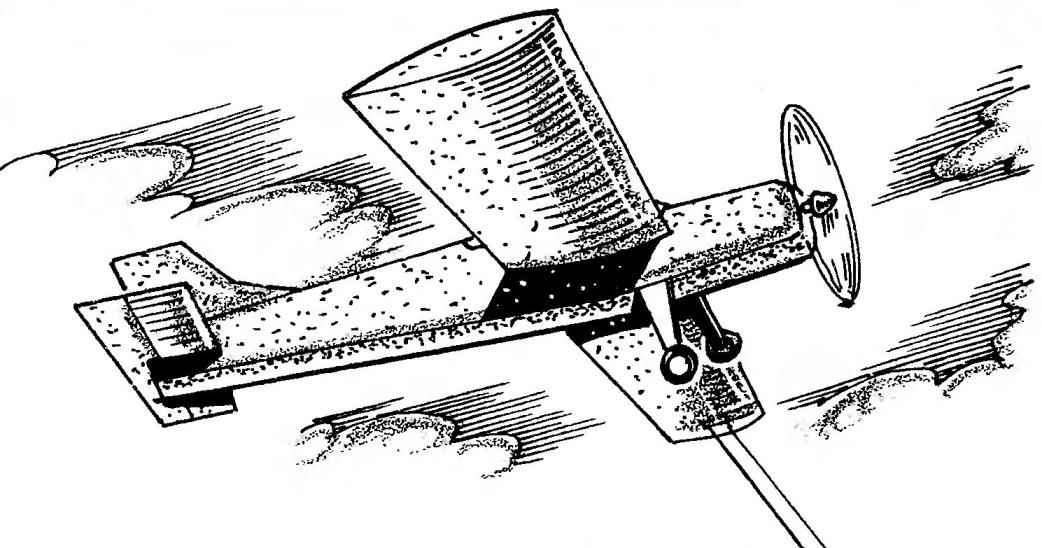 The emergence in recent years of powerful and light microelectrophoresis DC and bystrozamorozhennyh batteries that can withstand large load, made it possible to create flying models with electric drive. The undoubted advantage of these indoor models are ease of use; the ability to practice aerobatic maneuvers not only on the street but also in the gym all year round; low noise; no pollution of the environment.
Currently our Kostroma students involved in modeling, kordovye electrics became more popular than the classic cord models with internal combustion engines.
Based on the experience gained in the activities of the laboratory of experimental design. the station of young technicians in the city of Kostroma, we have developed and successfully tested aerobatic control line model elektroleta intended for beginner modelers.
In its construction, inherent qualities such as simplicity, strength, low cost materials and low consumption, modern design, good maneuverability. The model can be quickly performed without using a complicated tool, so it is perfect for making in technical circles, and even in the classroom work in secondary schools.