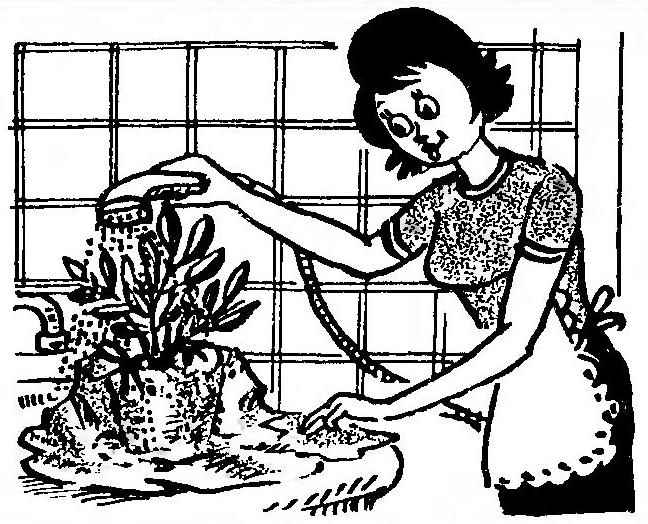 Lovers of flowers know that many plants, especially broad leaves, it is necessary to periodically "bathed", refreshing them thus eliminating the dust.
Would be convenient to use for this shower head — but it does not pour and not blur in the pot of earth? Very simple! Enough to cover the pot with plastic wrap, using strings it to the trunks of the plants, and put a flower in the bath or basin.
Recommend to read
AUTODRINKING FOR COLORS…
Water-demanding plants and flowers require frequent watering, which is not always feasible, for example, in the holiday period. Available way out of such difficulties is a simple device...
WALL BOOKCASE
Where the living area does not allow the lovers of flowers to place them in a beautiful floor stands, it is convenient to use a different wall options. One of such devices is shown in the...