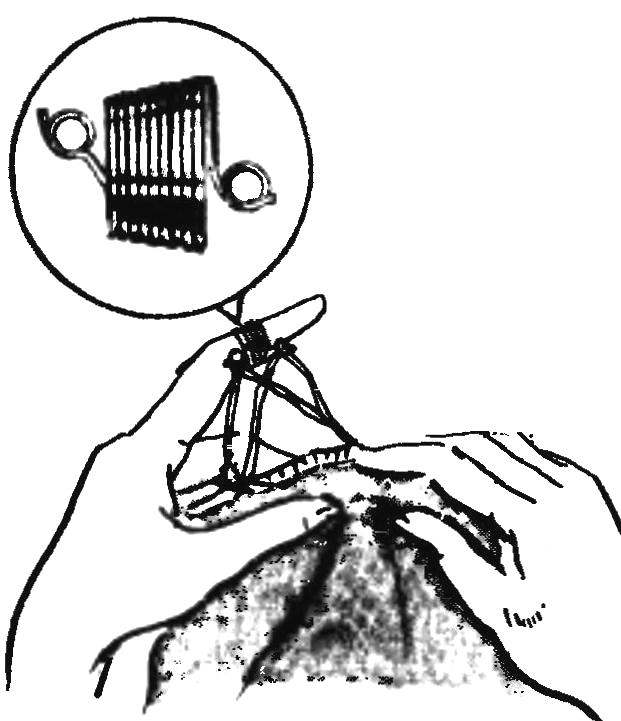 However, not only for her. This ring is a good gift for anyone who knits on the needles, especially in two threads. Usually they are passed through the index finger, slide off him and are confused with each other. And thanks to this ringlet, made of a suitable copper or aluminum wire (with small turns of the loops on the ends), work will become easier and spokoinee.
Recommend to read
THE HOOK OF THE NEEDLE
To restore the native line in the repair of belts, straps, bags, small hook. But knitting is too big, and thin enough to make yourself uneasy. I propose to use an awl with a tiny hook of...
EPHESUS FOR STRETCHERS
No construction can not do without a stretcher, you have to use them indoors. Introducing heavy burden on the narrow stairs, passing through the doorway happens to be caught with a hand...