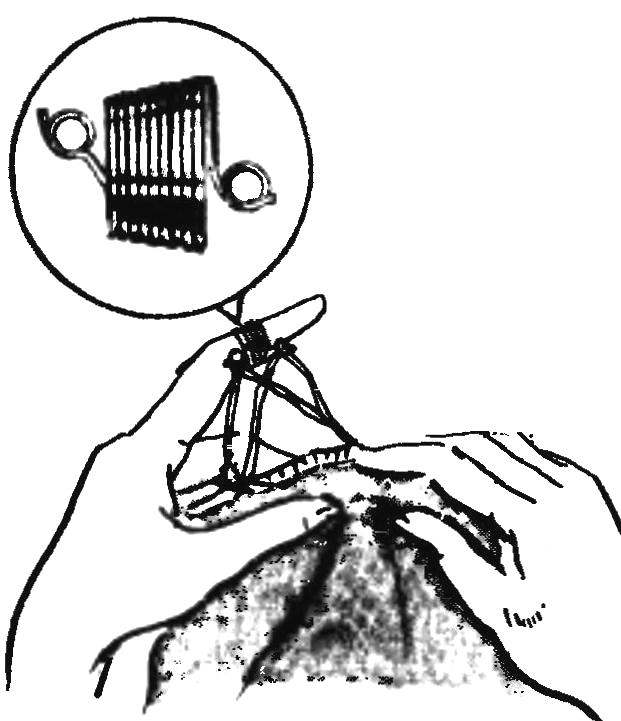 However, not only for her. This ring is a good gift for anyone who knits on the needles, especially in two threads. Usually they are passed through the index finger, slide off him and are confused with each other. And thanks to this ringlet, made of a suitable copper or aluminum wire (with small turns of the loops on the ends), work will become easier and spokoinee.
Recommend to read
"D-5" ON FIBROCARTILAGE
In the "M-K" have already talked about manual cultivator with fibronogen developed by members of the glee club VOIR (see "M-K", 1976, No. 12). Further development of this design, in...
IL-18
Four-passenger aircraft Il-18 was designed at OKB Ilyushin in 1956 4 July 1957 the prototype it with TVD NK-4 first took to the sky. It was designed to carry 75 passengers. In October of...