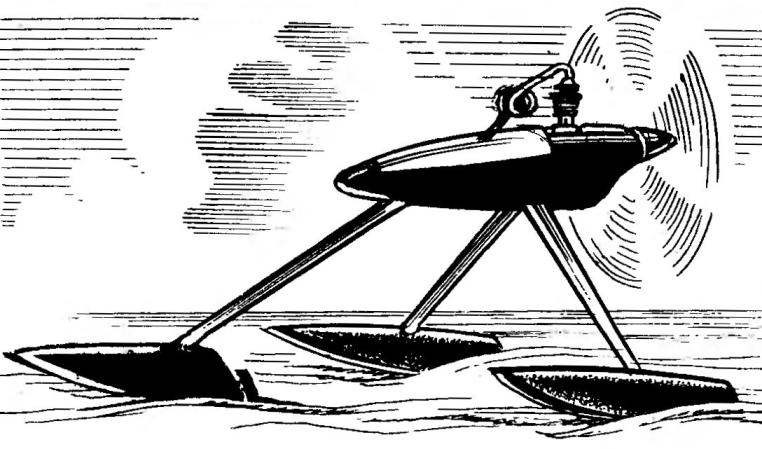 In recent years, almost all types of modeling in our country is clearly a noticeable trend away from pure sports fields design in the direction of almost amusement equipment. Most obviously this applies to cord classes. Therefore, to force the students to do, for example, high-speed gliders of the group A difficult. Your imprint is applied and undoubtedly changed the psychology of the modern boys and the impact of adequately presented in the catalogs, modelistica stores and in the RC circles, and another that looks more attractive technology.
Particularly acute problem of the attractiveness of the work arises when searching themes for creativity the beginner. To try to explain what contour "promocode" is interesting only at the first, and then the risk in the future to lose credibility mentor. Give the newcomer something more complex as pointless — insurmountable difficulties only repel the boy from training the hobby forever.
In fairness it should be noted that in the journal "modelist-Konstruktor" to find a solution to this very acute problem is given much attention. Over the last five to seven years, it published some pretty interesting materials, whose main task was to give the boys and leaders of circles mutually interesting topic. A number of articles, for example, talked about the design microshadow with engines running on carbon dioxide. Enough with all the scornful attitude to such devices of the venerable athletes, even they do not deny the advantages of these motors. Ease of handling and launching, a satisfactory capacity and reliability of the same domestic DP-0.3, the opportunity to create for them a very attractive model — this is not a complete list of advantages of the "children's" engines.
A number of publications in the "Modeller-designer" (not only dedicated to ship modeling subjects) prompted us to develop that has no analogues in the scheme and, according to the boys club, more than attractive, his idea. So today we present to readers our tracheoplasty the airboat, designed for the installation of a domestic DP was 0.3. It is a pity that, according to our information, he is already out of production. However, produced in large quantities, he preserved in many circles and can now find a very good use.