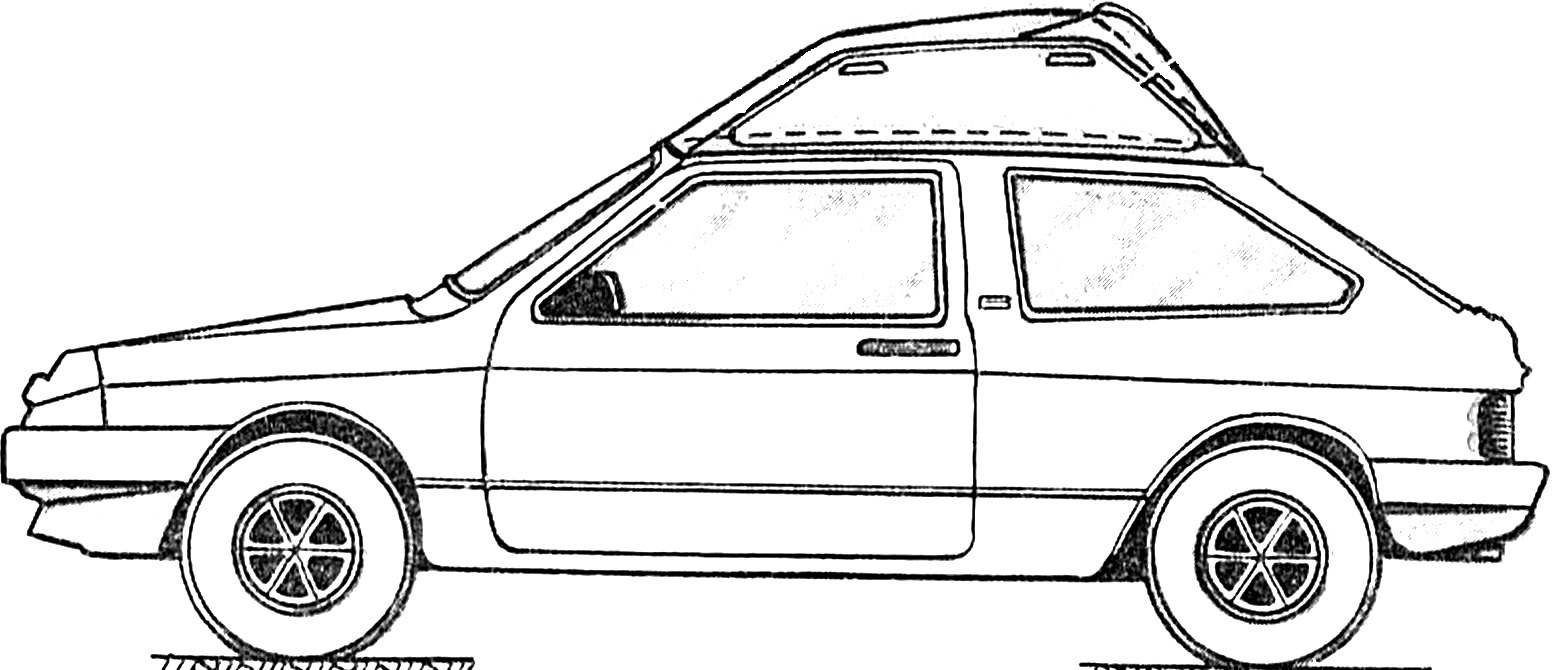 For a start I suggest the readers-to motorists to conduct a little experiment. Once outside the town, stop by high-speed stretch of highway and watch whizzing past you cars. However, here you need not to watch but rather to listen. A quarter of an hour you will learn to distinguish aurally, the main types of cars: a sound portrait of the major role played by a characteristic noise of the flow over the body. But here comes a car with a roof rack and audio, the picture changes dramatically. The impression is that the car literally pushes through the dense unyielding environment. By the way, the impression is confirmed by experiments in wind tunnels. Purge models and full-size cars with roof racks have shown that increases dramatically the so-called C
x
is the drag coefficient. But it depends on the speed and fuel consumption.
Especially it is a shame to install lattice trunk — this kind of air brakes on such cars as the VAZ-2108, "Tavriya" or the new "Moskvich", with significantly lower Cx, than machines of the previous generation (VAZ-2108, it is against 0,38 0,47 in VAZ-2106), with consequently reduced fuel consumption.
Meanwhile, the car with a closed trunk of a streamlined "aerodynamic" shape, the fuel consumption would be not much more than a car without trunk. In addition, this container will allow you to transport things in any weather.
To make such a trunk is not too difficult. First you need to utformat of fiberglass and epoxy resin bottom of the container, which is a replica of the roof of your car. To do this, on the surface of the body is stretched plastic film. You only need to make sure it had no holes or gaps (otherwise you can mess up the paint). Film prihvatyvaya adhesive tape-adhesive tape, and on top of polyethylene is laid several layers of fiberglass impregnated with a binder is epoxy resin mixed with hardener (ratio: 8 volume parts resin to 1 part hardener). Then everything is covered with another layer of film, which in one way or another, is pressed over the entire surface of veclachi. The easiest way to do this is by posting on the roof of the plastic bags half-filled with river sand. After the curing of the binder Vileika is clipped to the outline of the roof; its thickness should be 4…5 mm.