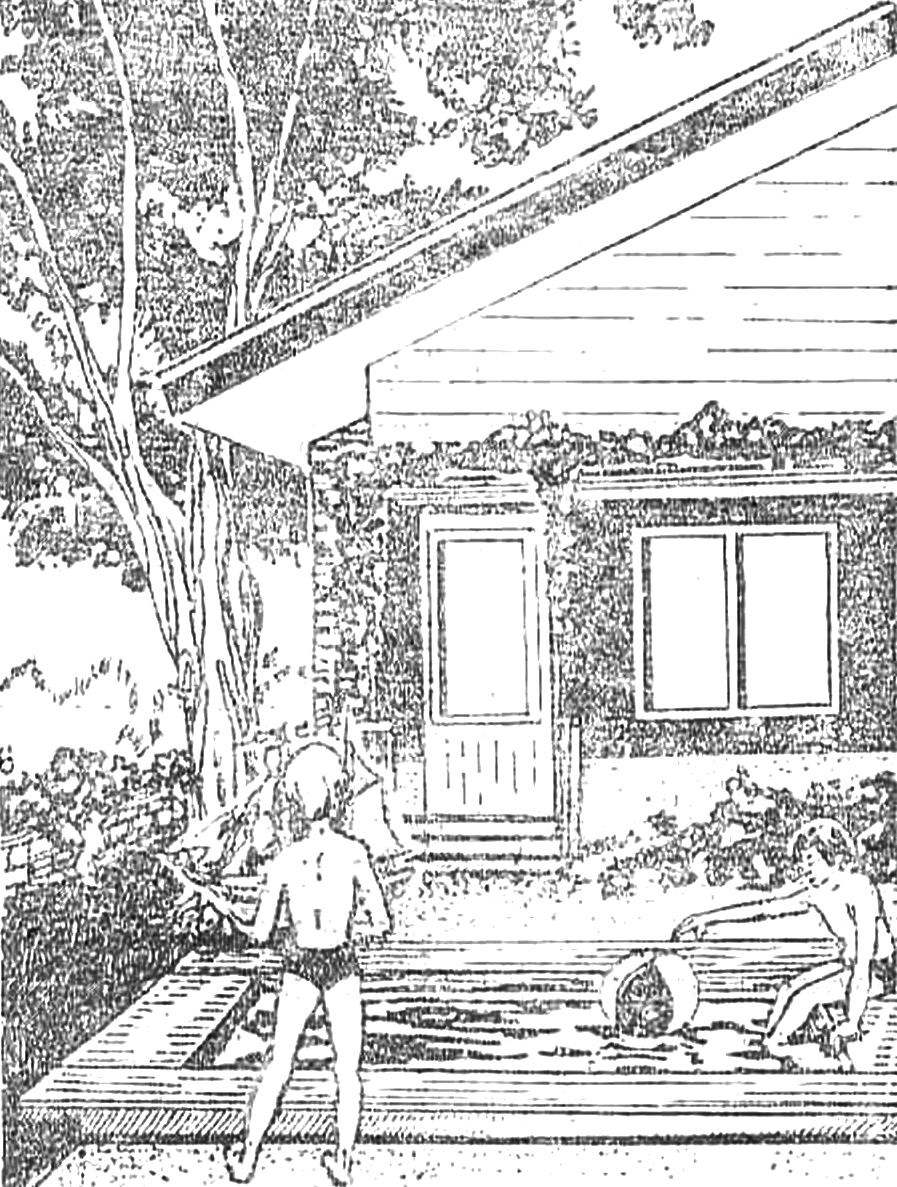 However, the pool is too loudly. In everyday life such micropolicy for kids is usually called "frogs". Building it will not take much time and will not burden your family budget, and the joy on a hot summer day like bath will give you lots and your children and for yourselves. The more that it is not necessary to use this pool as the pool. Due to shallow water in the evening just warmed up to the temperature that is needed for irrigation. And the evaporation of moisture from its surface creates a much desired in the heat cool.
In short, do not delay, get down to business. Two or three evenings and a pond is always crystal clear and fresh water, at your service!
As any body of water is primarily a water hole, then we'll start. Dig a pit 2000X2000 mm and depth 600 mm. Below at the bottom do not accumulate moisture, it is necessary to provide drainage. Trim off the bottom with a slope to the center of the pit, where a small hole is dug to a depth of 300-400 mm, we will send the water accumulates in this recess.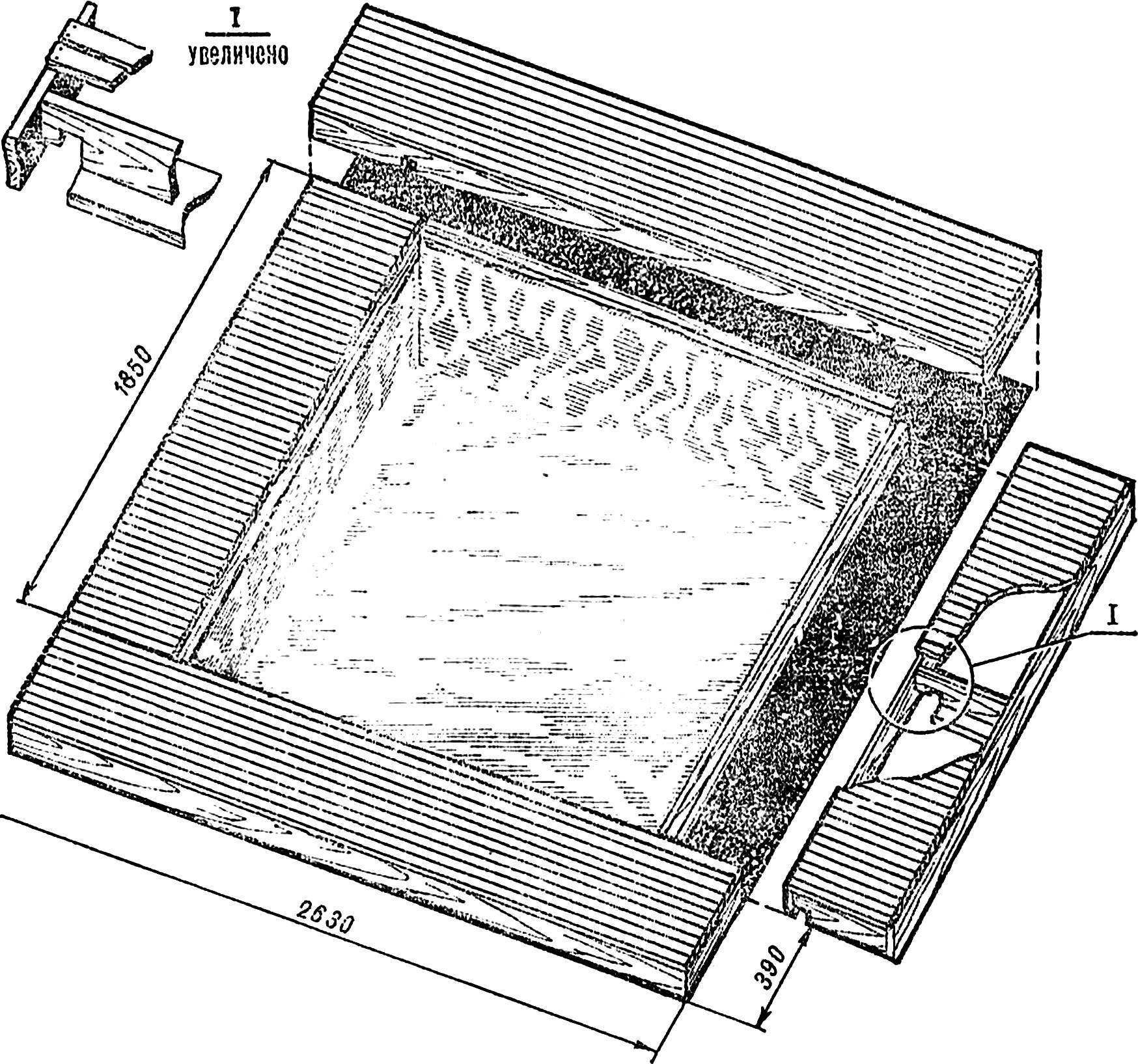 Film pool. General appearance.