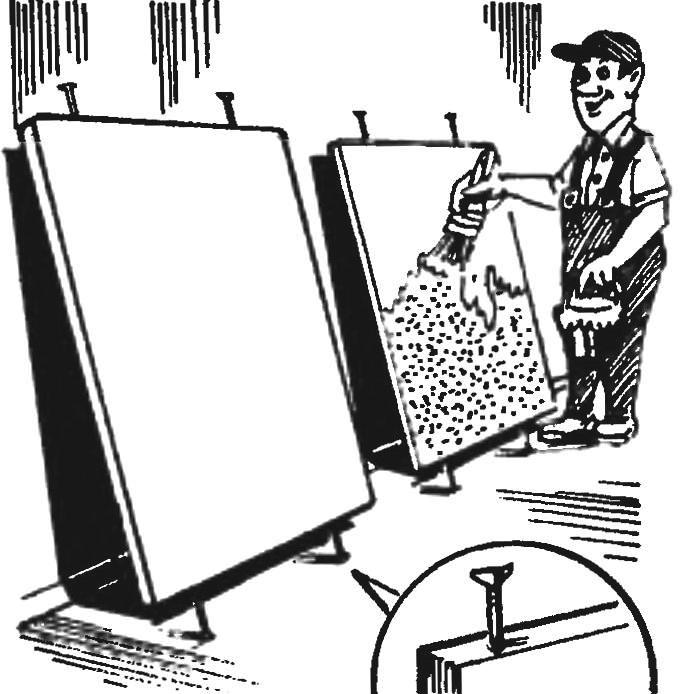 And painted on all sides, and then dry without damage to the plane and edges of the panel will allow… regular nails gently hammered into her top and bottom. Set at an angle to the wall, the panels will not touch neither the floor nor the wall surface.
Recommend to read
THE NAIL WITH ONE HAND
Much easier working with a small nails can a upgraded hammer, with magnetic insert (see Fig.). To do this, cut a little wedge-shaped part of the firing pin, drill the socket for...
PAINT MITTEN
Water pipe running along the wall, paint normal brush hard. For this purpose I made a MITT made of sheepskin with the fur outside. Wearing it on your hand and dipped into the paint,...