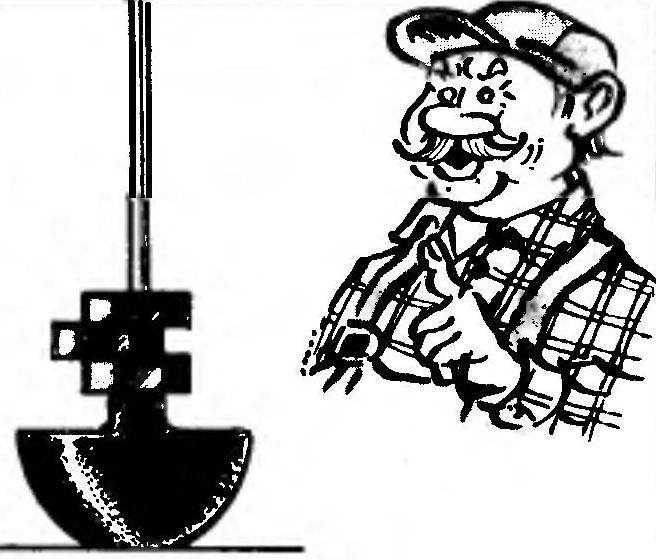 An important detail of the toilet tank — the so-called "pear", covering the outlet. If its walls are deformed, it will not seal against the seat and close the drain hole. In this case, it makes sense to use "pear"— to put on a wire pull several large nuts.
Recommend to read
TO THE TRACTOR… ON THE TRACTOR
Mechanic Valery Kirilo from the village N. Chernychova the Brest region, built the Rover "KV-4" — jeep, which can work as a wheeled tractor. As a motor it has an engine "PD-10U".
WORKAROUND
To "bypass" gas pipe, it is not necessary to make a cut in overhead kitchen Cabinet, as recommended in the "M-K" No. 2, 1990. My method is much simpler and quite clear from the picture:...