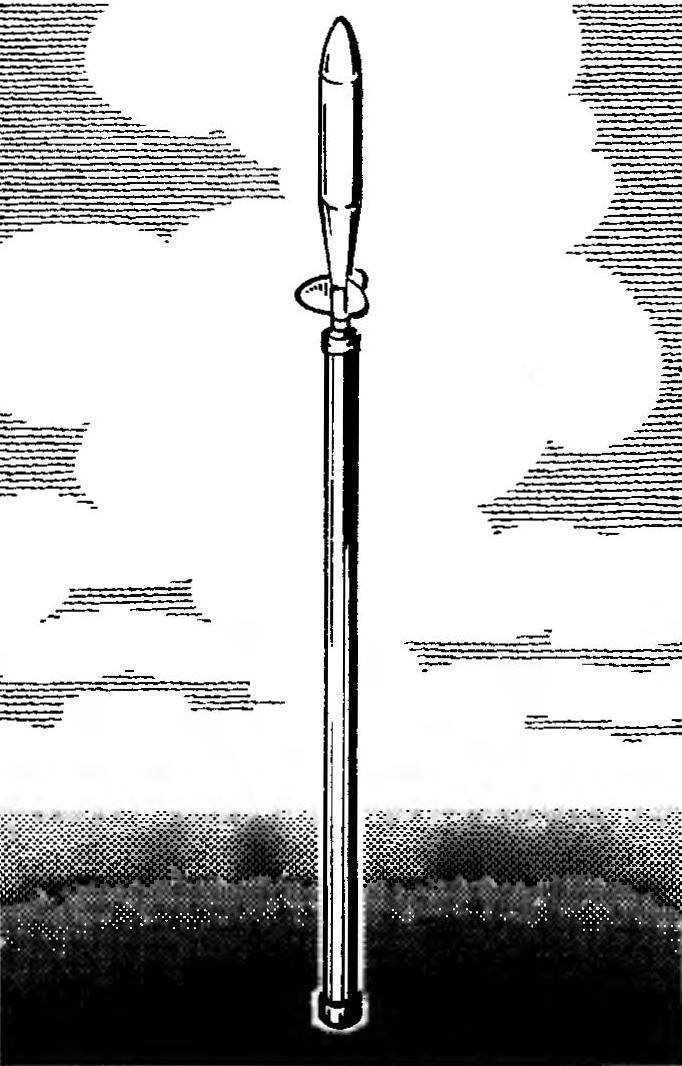 Article V. Minakova, "Secrets of the new "piston", published in the "Modeller-designer", No. 12 1994, aroused great interest among rocketmodeler. It is available for the first time in a popular form expounded basic principles of development and manufacture of gas-dynamic starting unit (GDU).Today we can offer the attention of randomdevice the research summary starts with DGG athletes from the Chelyabinsk region. This report contains calculations of the dynamics of the acceleration of model rockets weighing 230-290 g engines with a total impulse of 20 to 40 N – S. the Authors first examine the effect of parameters where the speed of descent of the model. And the practical value of this material is that the results of the lengthy calculations are given in easy-to-use form.
The main parameters that affect the launch model rockets with gas-dynamic unit (GDU) are the starting mass of the model, engine type and its characteristics, the aerodynamic resistance model and the pipe where the diameter of the piston GDU, elementary zadannyi (recovery) displacement, length acceleration phase, the mass of the pipe where the friction force and the degree of obturation in the system "the piston — pipe" GDU.
Nekotorye of these parameters can be "frozen" within the boundaries of the real nominal values, which can significantly reduce the multiple listing of options for the numerical solution of problems of dynamics mnogoparametricheskikh start. Among the "frozen" parameters, we consider the mass of the movable part of the GDU (50 g), the friction force between the piston and the tube DGG (0.5 N) and the degree of obturation between the piston and the tube GDU (96%).