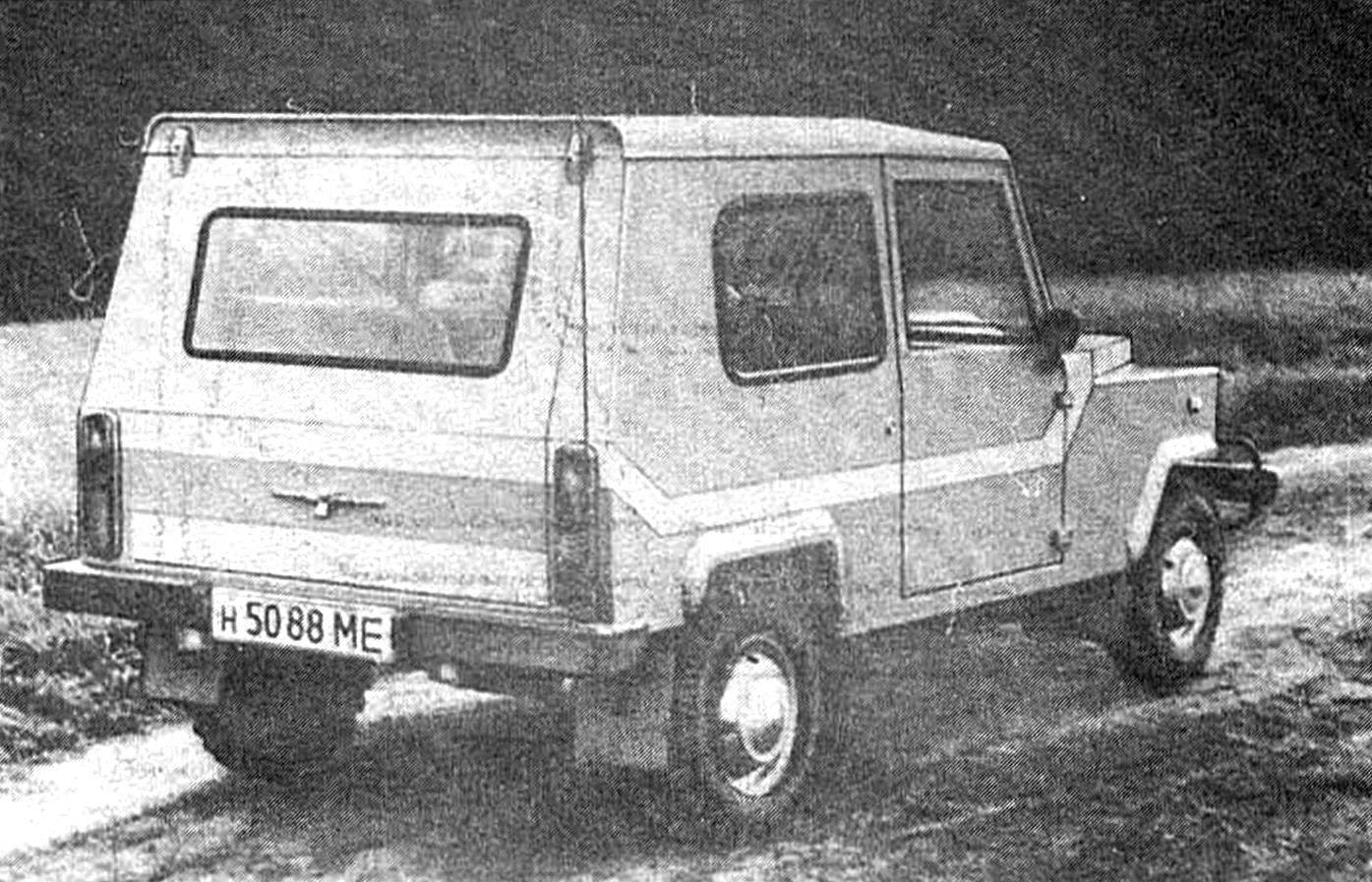 For many years now, I constantly write and read the magazine "modelist-Konstruktor". I was particularly interested in the materials, which describes autocostruzione. But until recently even and could not imagine that I will have a homemade machine. However, with the technique I have been friends since childhood, but the experience of autocostruzione had to acquire in the process of working on the car. All was solved when I got the magazine No. 9 for 1984 with the description of avtomol Stanislaus Chopanova from Yerevan: I understand — that's what I need. Taking it as a basis, began designing and manufacturing its "jeep", making changes and additions in accordance with commercially available components and materials. In parallel, the produced arc welder, compressor, original shearing machine of his own design that can cut metal of unlimited length and totally deforming it.
And now, after three years of searching, mistakes and discoveries appeared small, but at the same time roomy "hard worker", does not shy away from any roads and even their absence, despite the fact that he has only the single drive axle — rear. Such permeability appeared due to some design features.
The overall layout of the car is made in such a way that the engine is offset to the axis of the front axle into the base 420 mm, and the rear axle has 60% of the load on the car (kerb weight 1330 kg, maximum load of 5 people and 50 kg or 2 people and 300 kg of cargo).
Fairly high ground clearance — 280 mm — is achieved through the use of the rear axle of the car LUAZ-969.
The driveshaft used from UAZ-469, located parallel to the longitudinal axis of the body and secure the carrier frame, which allows to overcome obstacles without fear of damaging it.