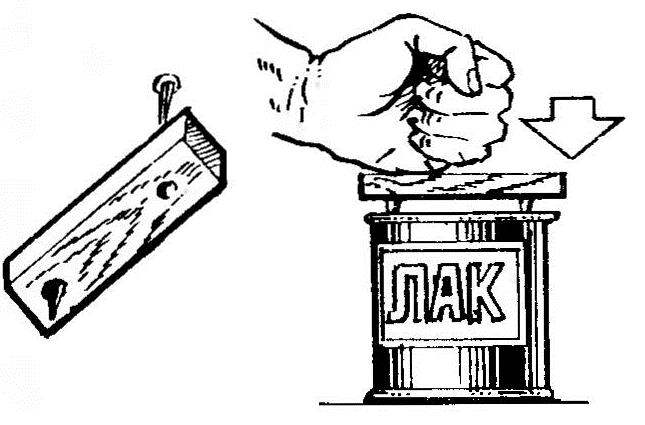 A simple "opener" for metal cans with lacquer or varnish can be done in just a minute from block of wood and two nails.
Recommend to read
FROM WRIST – TABLE
If you have watches that are not used, are very simple to make table. For this you need to cut from sheet metal strip, bent ,and not wearing her watch.
FOR SEA-BUCKTHORN
It is no secret that collection of sea buckthorn is labour intensive. However, it can be considerably easier, having made a simple jig from headpin, attached to the end of the stick.  ...