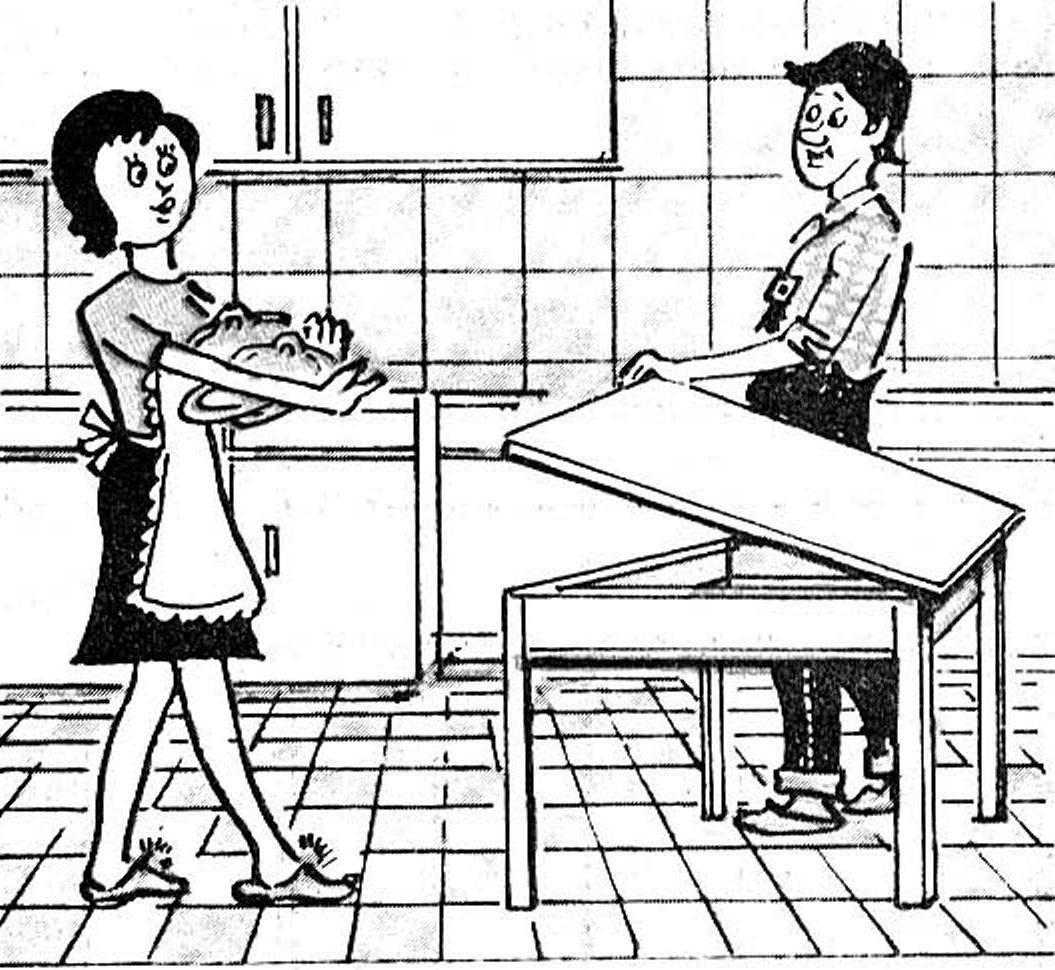 Lids from pots, and other small kitchen utensils should be stored so that it does not interfere and at the same time was always at hand. Convenient storage can be arranged in the dining table. To do this, the countertop needs to do the flip, and the bottom to nail a sheet of plywood or hardboard to make drawer.
In PAVLENKO, Torez, Donetsk region.
Recommend to read
THE INSTRUMENT FOR TESTING LOW-POWER TRANSISTORS
For its production you will need two capacitors, a resistor and phone capsule (see diagram). Removing the insulation pad under the membrane of the phone parts are mounted directly in the...
MANNED EDUCATIONAL…
Three sticks — two strings... So modelers joking about educational models. Those and in fact, usually— solid wood: the wing and the fuselage, and the stabilizer keel of the purple...