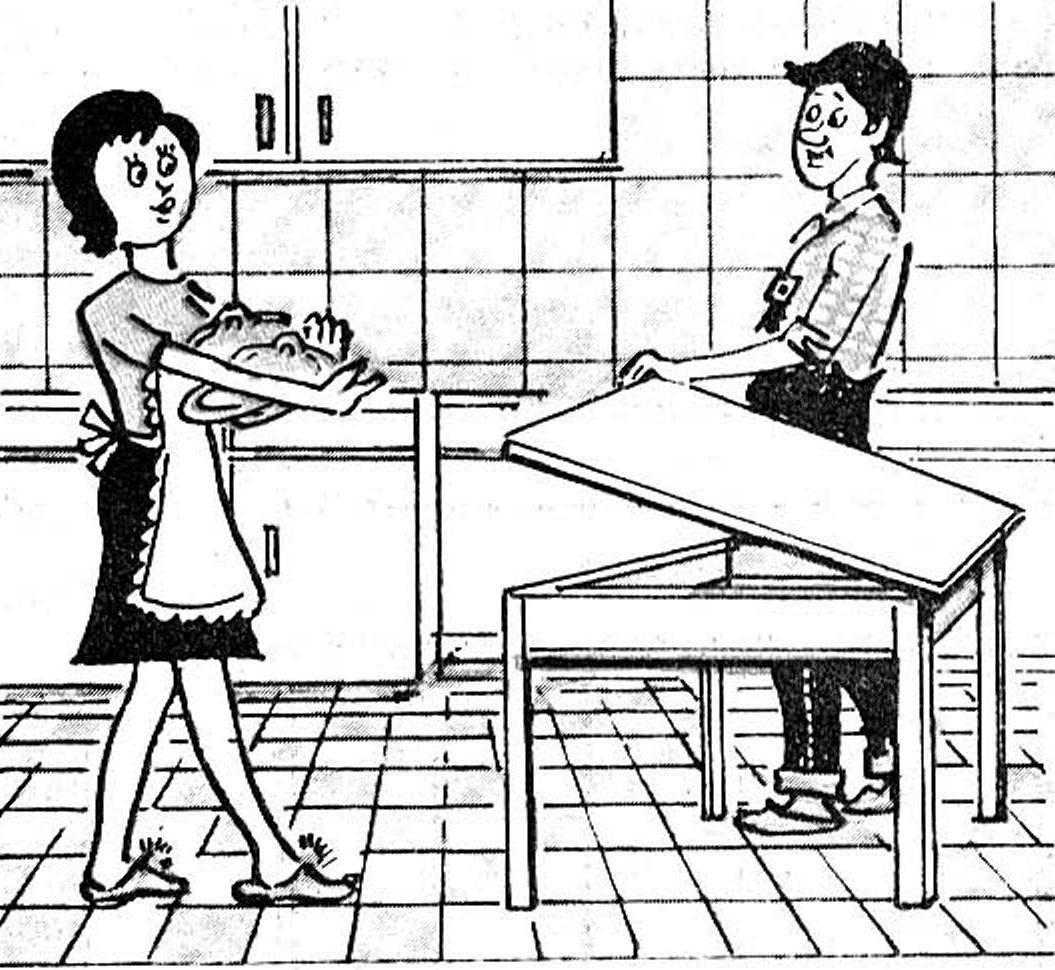 Lids from pots, and other small kitchen utensils should be stored so that it does not interfere and at the same time was always at hand. Convenient storage can be arranged in the dining table. To do this, the countertop needs to do the flip, and the bottom to nail a sheet of plywood or hardboard to make drawer.
In PAVLENKO, Torez, Donetsk region.
Recommend to read
NOT COVER AND TOOL
This lightweight wire holder pyramidal cascade form is used by Housewives in the kitchen for neat storage bucket and skovorodnem caps. However, it can do a good service and the owner, in...
NAILS IN "REVOLVER"
Small glass jars with screw-caps will be useful not only to the host for storage of spices, but also the house master — for small fasteners. On racks stand will strengthen the rotating...