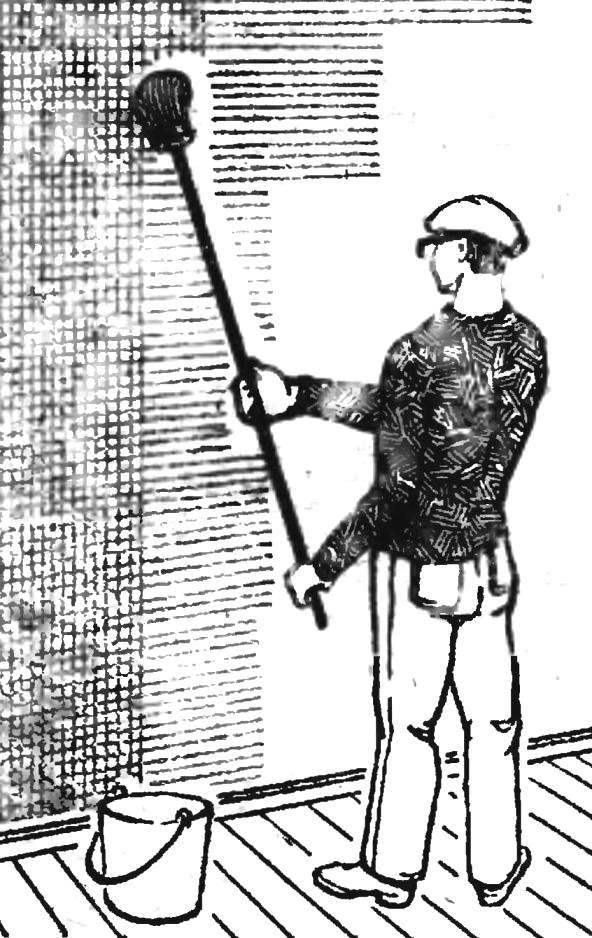 Each apartment will eventually need an upgrade. And in most cases to carry out this work do not necessarily cause masters of plant personal services: much quite on forces to execute and SMCM using the following recommendations.
PAINTING WALLS
Freshen up the walls help not only Wallpaper, but also adhesive, oil or emulsion paint. The first is easy to make yourself, oil and emulsion are in the sale.
Work with the glue paints. Prepare them as follows: in an aqueous solution of chalk add joiner's glue or flour, the starch — coated surface after drying does not stain.
White paint composition or scheme can be prepared in a bowl, diluting the chalk with water to form a thick cream. Mel can be grayish or yellowish. Therefore, we take a turquoise or blue dye, diluted in a little water and, stirring constantly, gradually pour in the chalk, until the solution acquires a bluish tint. To check the solution on the color it put on a piece of tin (from tin cans) or glass about the size of a hand and dried on the fire. If the shade you like, add ultramarine or, on the contrary, Mel.