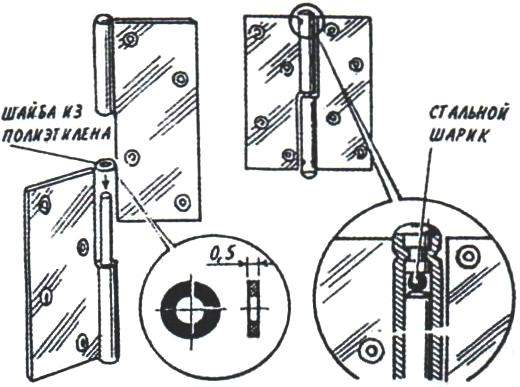 You can, of course, brush them, however this will not last long. More radical means of plastic washer embedded between the half-loops.
There is another way to get rid of the squeak. You need to shorten rod one half loop and put the loop inside a steel bearing ball.
Recommend to read
SOCKET WITH SWITCH
Many household electrical appliances have their own switch. To use them will be much easier if you install a receptacle push-button switch.
"MOUSE" – THE YOUNGER BROTHER OF "CHEBURASHKA"
Leafing through a binder of "Modeler" in 1975, I noticed an article in the No. 3 car, "rainbow," built by young technicians from Tbilisi. Enjoy the car, I decided for their children to...