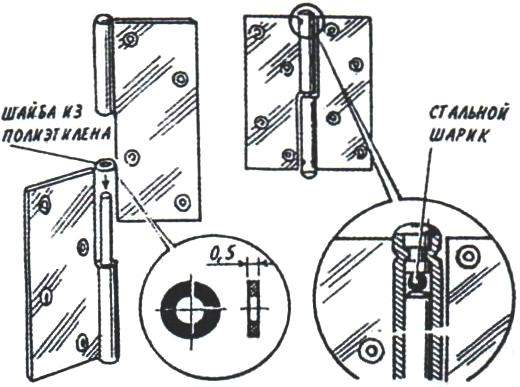 You can, of course, brush them, however this will not last long. More radical means of plastic washer embedded between the half-loops.
There is another way to get rid of the squeak. You need to shorten rod one half loop and put the loop inside a steel bearing ball.
Recommend to read
BATTERY — 220!
Nowadays there are cases of power failure. In such a situation, can save the emergency power supply. For example, from a car battery with a homemade voltage Converter 12/220 V. Saw:...
MITSUBISHI PAJERO
The first car with the name Pajero was released by MITSUBISHI more than a quarter century ago in 1981. It was a three-door car with a spar frame with torsion bar front and leaf spring...