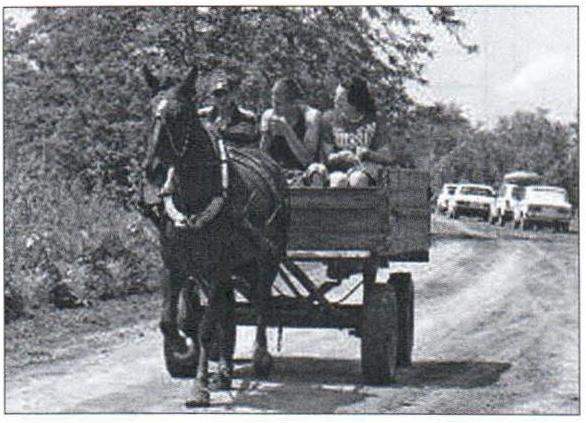 Twenty-first century, of course, not age of animal (horse) transport. However, for those who live in rural areas where there are no gas stations for many miles around, this all-terrain and all-season transport still remains vital and relevant. You would have to say that the view of vehicles – environmental, but in rural areas it is not very important. Although it is worth noting that as a result of work are not harmful emissions into the atmosphere (for example, as from automobiles) and useful – to the soil.
Many peoples besides not conceive of life without horses because of tradition, and therefore "drove" on a cart in the twenty-first century. Especially popular and even seem eternal cartage our local Kazakhs. Continuing the tradition of his people, friends Kazakhs year-round carry on their horses manure and crops, building materials and fuel.
In the country there are companies that manufacture on an industrial basis and "horse trailers". But it's mostly different crews and coaches, and if you say cart, a decorative, fit only as is that vintage jewelry suburban area (really almost the price of a used domestic car). But not to haul cargo, but also land-it is not safe to fall apart.